Iran's Supreme Leader Ayatollah Khamenei Calls For More Dialogs Between Muslims, Christians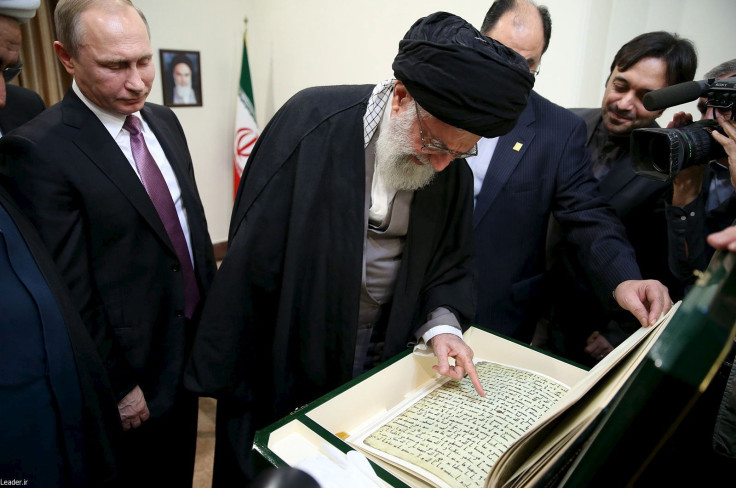 Iran has appreciated Hungary's policy of the "shift toward Asia" which, according to Supreme Leader Ayatollah Khamenei, can enhance cooperation between the two parties.
Khamenei held a meeting with Hungarian Prime Minister Viktor Orban Tuesday and discussed various grounds for cooperation and communication between Budapest and the Islamic republic. According to the Iranian leader, his country does not have any unpleasant memory of Hungary.
Khamenei said Iran followed the "logic of cooperation" with every nation. "Of course, there are exceptions [to this rule] for specific reasons, but save for those specific cases, we respond to honest sentiments and policies with honest sentiments," the Supreme Leader said.
While Orban stressed on the need for mutual understanding between governments, Khamenei said the reason behind most enmities was a lack of mutual understanding. "Today, under the atmosphere of propaganda that dominates the world, the realities are portrayed upside down and these hazy atmosphere will be to the detriment of humanity and mankind," he said.
"Taking advantage of these opportunities for 'increasing common grounds and shedding light on realities' is a step towards [acquiring] correct knowledge and is among instructions of Islam," Khamenei said as he referred to Iran's efforts to have dialogs between Christianity and the Muslim world.
After their meeting, the Hungarian leader said while addressing a forum of about 200 Iranian and Hungarian businessmen in the afternoon that a "new era" has begun in relations between the two countries, adding that "Hungary is approaching Iran with respect and reverence", Hungarian online daily origo.hu reported.
Orban earlier held a meeting with Iran's first vice president Eshaq Jahangiri in Tehran and signed a number of bilateral agreements. The Hungarian PM expressed interest in helping the Middle Eastern country in training nuclear experts, Hungarian news agency MTI reported.
© Copyright IBTimes 2023. All rights reserved.