As ISIS Threat Grows In Europe, NATO To Deliver 5 Global Hawks To Sicily By End Of 2016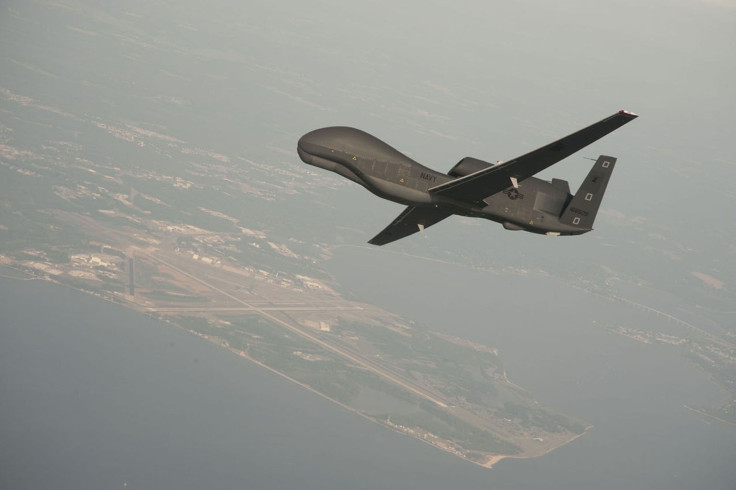 NATO is slated to send all five of its Global Hawks this year to Sigonella Air Base in Sicily, four years later than program managers had initially planned to have unmanned aerial vehicles at the base. The drones are part of the Alliance Ground Surveillance system NATO is setting up in Italy amid growing regional and global concern about the presence of the Islamic State group, aka ISIS, across the Mediterranean in Libya.
The base is slated to be handed over to NATO in 2017, Defense News reported. Fifteen NATO members are in the process of acquiring Alliance Ground Surveillance systems, which comprise "air, ground, mission operations and support elements, performing all-weather, persistent wide-area terrestrial and maritime surveillance in near real time," according to NATO. By 2017-18, other members of NATO will be able to access the systems, which also contribute to "the fight against terrorism."
Militants pledging allegiance to ISIS first announced their presence in the coastal Libyan city of Sirte in February 2015. By November, their numbers had grown exponentially, to roughly 5,000, as rival governments and militias battled for control and power in the country. French President François Hollande and Italian Prime Minister Matteo Renzi warned in November that Europe must pay greater attention to the threat in Libya. The terrorist group released a video at that time threatening to attack France, Italy and the United States, including a warning of a "conquest of Rome."
NATO's first Global Hawk made its debut flight in December; other tests of its controls and capabilities continue. The aircraft itself has been flown for roughly 15 years and has logged 150,000 flying hours. The Global Hawk can fly for more than 30 hours straight and reach an altitude of 60,000 feet. It is designed to "provide military field commanders with comprehensive, near-real-time intelligence, surveillance and reconnaissance (ISR), plus detection of moving targets over a large geographical area for battle management, targeting and situation awareness of enemy actions," according to literature from manufacturer Northrop Grumman.
© Copyright IBTimes 2023. All rights reserved.
FOLLOW MORE IBT NEWS ON THE BELOW CHANNELS