Israel Strike on Iran Nuclear Facilities Would Need 100 Planes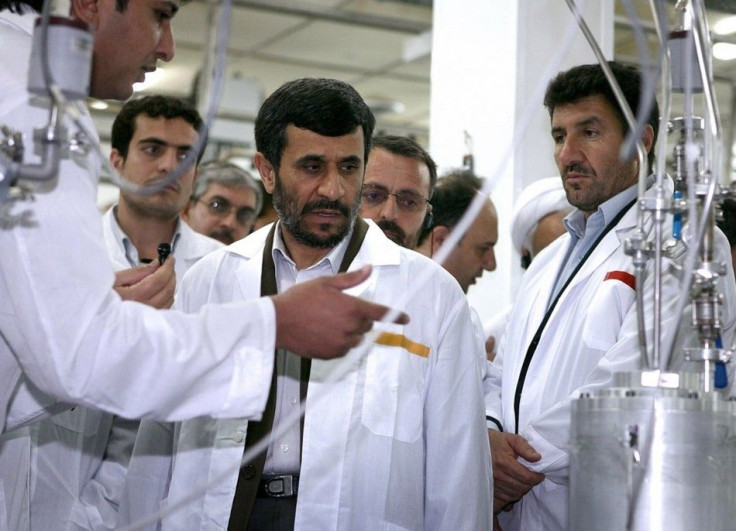 Israel would need at least 100 planes if it were to attack Iran's nuclear facilities, top former military analysts said Monday.
Speaking to the New York Times, Lt. Gen. David A. Deptula said the operation to simultaneously attack multiple sites in Iran would require Israeli jets to fly 1000 miles across unfriendly airspace and complex air-to-air refueling maneuvers if it were to succeed.
All the pundits who talk about 'Oh, yeah, bomb Iran,' it ain't going to be that easy, the Times quoted Deptula as saying.
Quoting several experts and former U.S. military personnel, the article outlined how an attack on Iran would be far more complex than Israel's previous surgical strikes in on a nuclear reactor in Syria in 2007 and Iraq in 1981.
The comments followed an assessment by former director of the CIA Michael V. Hayden, who last month said Israel did not have military capability to seriously impact the Iranian nuclear program.
Iranian leaders have responded sharply to speculation that Israel could bomb Iran within months to stop it from assembling nuclear weapons, threatening to retaliate against any country that launches an attack against the Islamic Republic.
Experts have questioned whether the Israeli Air Force (IAF) would be capable of carrying out an attack given the distance and complexity involved.
Any strike would have to fly one of three potential routes over Turkey, Saudi Arabia or Jordan and Iraq.
Analysts predict Iraq, the most direct of the three, would be the chosen route - but this would require careful negotiations with the Jordanian authorities.
The next problem facing the mission is the distance, as Israel's American- built F-15 and F-16 jets are unable to make the 2000-mile round-trip journey without air-to-air refueling.
According to Scott Johnson, a military aviation expert at IHS Jane's, Israel does not have enough KC-707 mid-air refueling tankers for such a large-scale operation.
On top of this, he added, every tanker in the air would require more jets to act as a protective escort -- further escalating the size and complexity of the mission.
Lastly, Israeli planes would have to battle Iran's aging, but not obsolete, air defense systems.
In October last year, Israeli jets participated in long-range attack drills during a two-week training exercise at an Italian NATO base.
However the IAF planes left the exercise after only five days, leading to speculation an attack on Iran was imminent.
Talk of strikes on Iran have escalated in recent days, with both the United States and Israel refusing to rule out the use of military force to stop Iran from getting an atomic bomb.
© Copyright IBTimes 2023. All rights reserved.