Jackie Chan Sparks Fury By Suggesting China Should Impose Limits On Hong Kong Protests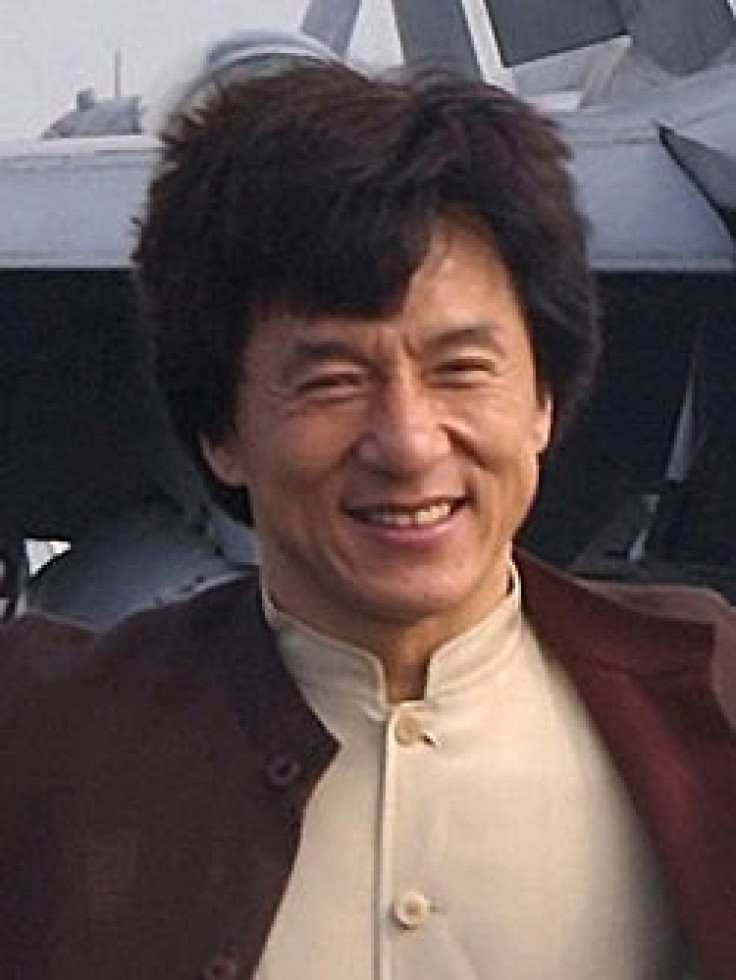 International martial-arts movie star Jackie Chan has criticized residents of his native Hong Kong for what he describes as excessive protest activity and even suggested that China should impose curbs on such public asemblies on the island state.
Chan's incendiary comments, made during an interview with a Chinese newspaper, sparked outrage in Hong Kong, with accusations that the film star is a puppet of the Beijing regime.
"Hong Kong has become a city of protest," Chan told China's Southern People Weekly, part of Guangzhou-based Nanfang Media.
"The whole world used to say it was South Korea [that protests too much]. It is now Hong Kong. [Hong Kong] people scold China's leaders, or anything else they like, and protest against everything. The authorities should stipulate what issues people can protest over and on what issues it is not allowed."
In the interview, Chan also commented on what Hong Kong was like under British rule.
"Under the British, it wasn't that free. Would you hear so much gossipy news then? Would you see so many protests on the street? No. The city was very well behaved. British people really suppressed us," he said.
"We don't like to be suppressed, we like freedom. But you can't do whatever you like."
Although Hong Kong was returned to China by Britain in 1997, the island maintains significant independence from the mainland.
The response from prominent Hong Kong natives, who are proud of their island's culture of robust protest, came fast and furious.
"[Jackie] Chan doesn't bother to understand why some Hong Kong people choose to take to the streets. He just tends to think that whatever the government does is correct," Hong Kong writer Leung Man-tao told the South China Morning Post, the island's preeminent paper.
Audrey Eu Yuet-mee, the chairwoman of Hong Kong's pro-democracy Civic Party, the second biggest political party in the Legislative Council of Hong Kong, blasted Chan's comments.
"I think it's a shame for the movie industry, because the freedom of expression is fundamental to his line of business," she told the SCMP.
"Just as the government cannot lay down rules on what movies can be made and what can't, he ought to appreciate that there should be no restrictions on which protests can be held and which cannot, as long as they comply with the law."
Dixon Sing Ming, a political scientist at the University of Science and Technology, said: "It seems that Chan is almost detached from the daily lives of the people of Hong Kong."
Another political analysts, Dr. Ma Ngok, at Chinese University, said Chan is ignorant.
"It is a simple fact that we have the freedom of expression, and it is already accepted as a baseline of a civilized society," he told the Post.
According to the Daily Telegraph, on the Weibo microblog, someone wrote: "Protest is a basic right for Hong Kong people. Jackie Chan has problems with morals and in the realm of thought. He is following the government so closely and takes great delight in kissing a_s. In fact, this man [Chan] has a loose mouth."
Many of the protests that take place in Hong Kong relate directly to perceived attempts by Beijing to tighten its control over the island.
For example, three months ago, thousands of people demonstrated against plans by the mainland authorities to introduce "moral and national education" classes in local schools.
Every July 1, Hong Kong witnesses a huge pro-democracy march that typically attracts 400,000 people, while smaller demonstrations take place almost daily.
An elderly woman named Lin Chun-yong told the Wall Street Journal that she protests every week to support Falun Gong, a spiritual group banned in China.
"Unlike the mainland, Hong Kong is very free, which is a good thing," she said. "We have to protest to get journalists' attention, and sometimes we can't get journalists' attention and so we also have to protest."
Chan, who retired from making films earlier this year, has prompted similar controversy before.
In April 2009, he told the Boao Forum in Hainan, China: "I don't know whether it is better to have freedom or to have no freedom. With too much freedom, it can get very chaotic. It could end up like in Taiwan. ... Chinese people need to be controlled, otherwise they will do whatever they want."
That jibe sparked calls for a boycott of Chan's films in both Taiwan and Hong Kong.
© Copyright IBTimes 2023. All rights reserved.