Jacksonville Jaguars GM May Pull Off Surprising Move With No.1 Overall Pick
KEY POINTS
The Jaguars may surprise everyone and select Travon Walker over Adam Hutchinson
They already have a quarterback in Trevor Lawrence to build around for the future
The Jaguars have multiple opportunities to draft impactful talent this year
The Jacksonville Jaguars have the No.1 overall pick in the upcoming draft for the second-straight year, but they may do something with it that could put other franchises' draft boards into disarray.
Peter King of NBC Sports reported that an anonymous general manager is thinking that the top pick in this year's draft may not be edge rusher Aidan Hutchinson, but instead Travon Walker out of Georgia.
"Tough call for Jacksonville, because Aidan Hutchinson's such a safe pick. I look at Trent Baalke's history going back to San Francisco. That year he picked Aldon Smith, look who he passed on—J.J. Watt, Cam Jordan. Bigger guys, sturdier guys. Trent picked the guy with tools and traits, Smith. That's why I think he'll take Travon Walker. Great kid, and he's got all the traits except consistent production," the report stated.
Other anonymous general managers and coaches seem to agree with this line of thinking, and King also noted that the Top-10 picks of the draft may not feature skill-position players like quarterbacks, wide receivers and running backs.
Having the top pick in the draft, be it in the NFL or in other professional sports leagues, carries a ton of pressure since the franchise has an opportunity to draft any prospect that they want and hopefully turn their franchise's hopes around.
For the Jaguars, playoff success has eluded them since the 2017 NFL season and they are looking to rebuild a worthy contender.
According to Statmuse, the Jaguars are ranked 28th in terms of points allowed (457) and dead last in points per game (14.9) and they could address one of these issues by drafting the right player.
They already have a quarterback in place in the form of Trevor Lawrence from Clemson, prompting them to surround him with talent on both ends of the ball.
Jaguars general manager Trent Baalke has the first overall pick, the 33rd, 64th, 70th, 106th, 157th, 180th, 188th, 197th, 198th, 222nd and 235th selections in this year's draft.
It is not to be expected that they will use up all of the aforementioned picks, but it is almost impossible for them to miss out on game-changing talent.
Whether they select Hutchinson or Walker with the No.1 pick, this draft might be a franchise-altering moment for the Jaguars.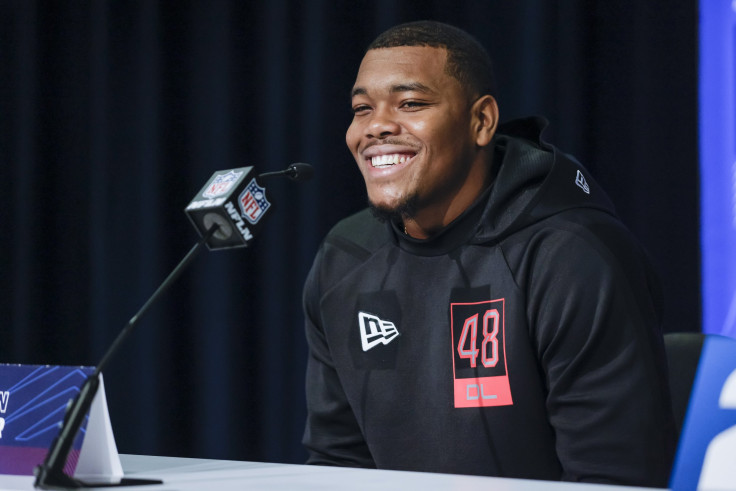 © Copyright IBTimes 2023. All rights reserved.