Japan-China Island Dispute: Japan Forms New Guidelines For Schools After China Opposes US And Japan Comments On Diaoyu islands, Report Says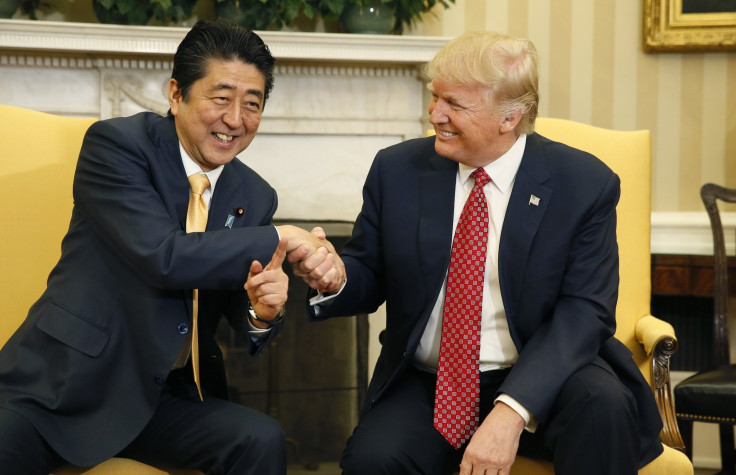 The Ministry of Education, Culture, Sports, Science and Technology of Japan (MEXT) released a draft of new curriculum guidelines Tuesday, a report said. The guidelines state that elementary and junior high schools should teach in classes that the disputed group of islands claimed by both China and Japan, currently under the control of Republic of Korea, are actually under Japan's territory.
According to MEXT, teachers in schools will not have to tell students about the disputed claims over the islands, and would be required to assert only Japan's sovereignty over the island groups, China's Global Times reported.
These guidelines will be reportedly formally published in March and then entirely implemented for elementary and junior high schools from fiscal 2020 and 2021, respectively.
The release of these guidelines followed the affirmation made by Japanese Prime Minister Shinzo Abe and U.S. President Donald Trump in Washington, D.C., last Friday regarding the U.S.-Japan treaty that included talks about the disputed islands in the East China Sea.
"The bond between our two nations and the friendship between our two peoples runs very, very deep," Trump reportedly said at a news conference, with Abe. "This administration is committed to bringing those ties even closer. We are committed to the security of Japan and all areas under its administrative control and to further strengthening our very crucial alliance."
When Trump referred to "areas under its administrative control," he made it clear that the treaty included the disputed islands in the East China Sea, called Senkaku in Japan and Diaoyu in China.
Abe had replied to Trump's assurances positively and reportedly said: "With the birth of the Trump administration, a new genesis will be built between Japan and the U.S. in economic relations."
However, China issued a statement opposing the comments by the U.S. and Japan.
"China expressed grave concern at and firm opposition to the statements [concerning the Diaoyu islands] made by Japan and the United States. We firmly oppose that Japan asked for the endorsement of the United States on its illegal territorial claim in the name of the U.S.-Japan security treaty," China's Foreign Ministry spokesperson Geng Shuang reportedly said Monday​ at a daily press briefing in Beijing.
"Diaoyu island and its affiliated islets are China's inherent territory. No matter what anyone says or does, the fact that the Diaoyu islands belong to China cannot be changed. China will never waver in its determination and will to safeguard national sovereignty and territorial integrity," he added.
Geng also said that Japan and the U.S. should speak and act discreetly to avoid further complications that could hinder regional peace and stability.
© Copyright IBTimes 2022. All rights reserved.
FOLLOW MORE IBT NEWS ON THE BELOW CHANNELS