Jeremy Lin Watch: VIDEO Highlights Of The Rockets Star's Best Game Of 2013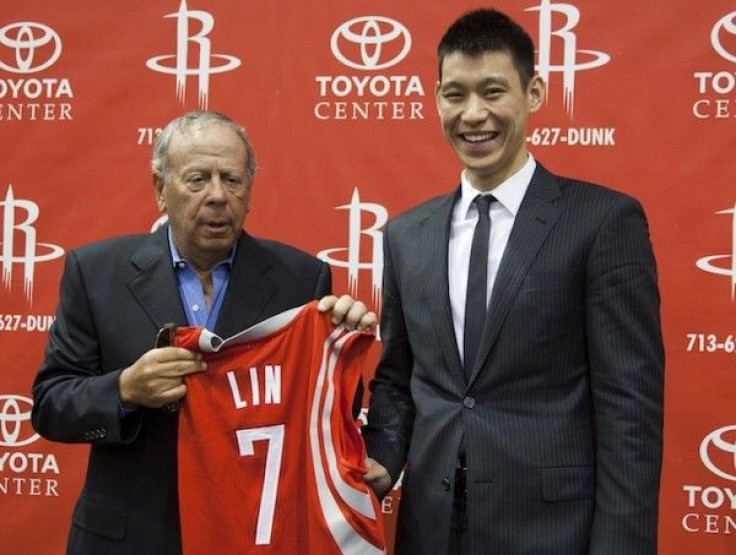 In his first season with the Houston Rockets, Jeremy Lin has failed to duplicate the success he achieved with the New York Knicks.
A year after "Linsanity," began, though, he may have had his best game of the 2012-2013 season.
On Tuesday night, Lin led the Rockets to one of the most dominating wins of the entire NBA season. Houston defeated the Golden State Warriors 140-109, hitting 23 three-pointers on their way to the victory.
Lin accounted for five of the shots beyond the arc. He went 5-8 from three-point range and hit 62.5 percent of his field goals. The point guard led all players with 28 points and nine assists. In the 33 minutes that Lin was on the court, the Rockets outscored the Warriors by 37 points.
The only other performance Lin put up this season that compares to Tuesday's game came Dec. 10. With James Harden on the bench with an injury, Lin exploded for 38 points against the San Antonio Spurs. Houston, however, lost the game in overtime.
The 24-year-old has had a few big games, but hasn't been able to put up impressive numbers on a consistent basis. He's averaging 12.5 points and 6.2 assists on the season. His three-point shooting was most surprising against Golden State, as he's hit just 30 percent of his attempts from that distance.
Below are the video highlights of Lin's performance.
© Copyright IBTimes 2023. All rights reserved.