Jeremy Miado Believes He Can Provide Stiff Test To Newly-Minted ONE Strawweight King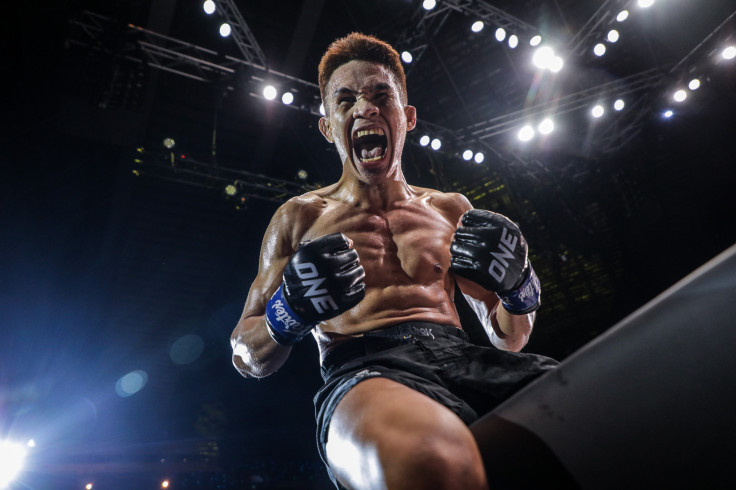 KEY POINTS
Jeremy Miado is happy that he's being recognized by Jarred Brooks
Miado is confident in his striking and feels he can defend Brooks' takedowns
He is willing to face anyone in the Top Five of the strawweight division, except Joshua Pacio.
Filipino mixed martial artist Jeremy Miado has been quietly working his way up ONE Championship's strawweight rankings.
Currently riding a four-fight winning streak, Miado is currently enjoying the best stretch he's had in the Singapore-based promotion so far.
He's still on the outside looking into the strawweight division's Top Five, but a big win will surely vault him into the mix of contenders.
Apart from potentially joining the upper tier of his weight class, Miado also has a bit of confidence on his side after being mentioned by newly-crowned ONE strawweight champion Jarred Brooks as a potential title contender.
"I'm happy that he sees me as a contender because that means he appreciates that I've been in ONE for a long time, and it's only now that I've been putting wins together, so I think he appreciates that. I'm really happy because for me, he sees what I bring to the division," Miado told International Business Times sports editor and combat analyst Nissi Icasiano in an exclusive interview.
"That's also why I'm working even harder, so that I can get a title shot."
At ONE 164 last December 3rd, Brooks dethroned former longtime titleholder Joshua Pacio with a well-rounded game plan that carried him to a five-round unanimous decision win.
In the match against Pacio, Brooks displayed a much-improved striking game, which complemented his already elite wrestling prowess perfectly.
Miado, however, believes that he still has an edge when it comes to throwing hands.
"Jarred has improved his striking a lot, but I think he'll have a tough time striking with me, because I'm taller than him, and I have a longer reach," Miado stated. "I think his reach is only 62 inches, mine is around 70 inches, so that's a big difference. I think my advantage is the jab, I know I'll give him problems when it comes to striking."
While Brooks' calling card has always been his takedown, "The Jaguar" is confident that he'll give the new champion some fits when it comes to takedown defense.
"They've also underestimated my wrestling and my Brazilian jiu-jitsu, but my training partners here are American wrestlers, these are very good wrestlers, so I think I can also give him problems defending his takedowns," Miado said.
A native of Albay, Bicol in the Philippines, Miado recently switched things up and began training at Marrok Force in Bangkok, Thailand.
Miado bared that from day one, his coaches have pushed him to improve his ground game.
"I've been here at Marrok for more than two years, and since day one, my coaches have always been telling me everyday to focus on my wrestling," he shared. "Everyday, it's wrestling, that's why in my last few fights, my opponents haven't been able to keep me pinned down on the ground."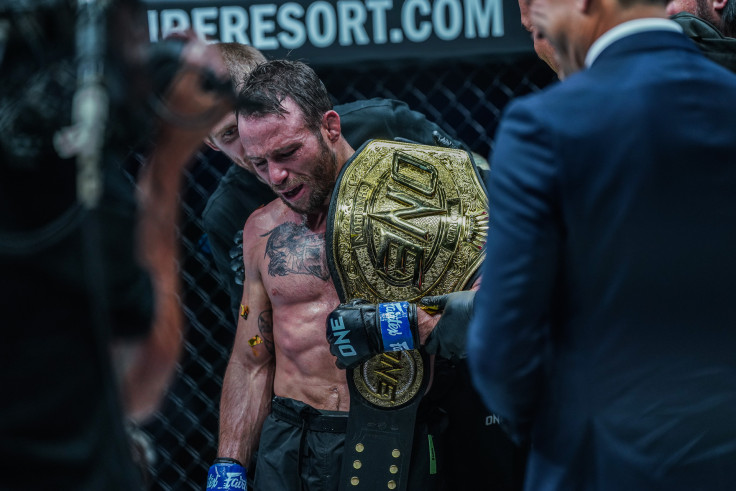 After seeing how Pacio—a fellow Filipino—was able to deal with Brooks' takedowns, Miado is confident that he too can hold his own against a wrestler with Brooks' pedigree.
"I was happy when I saw that he had a hard time keeping Pacio down, and I'm confident because he might be able to take me down, but I'm sure he won't be able to control me because that's all I've been perfecting since day one here, that even if I get taken down, I can get back up," Miado explained.
There was an obvious hint of excitement in Miado's voice when talking about a potential showdown against Brooks for the ONE strawweight championship, but the Filipino knows that he still has quite a bit of work to do before he can make that walk.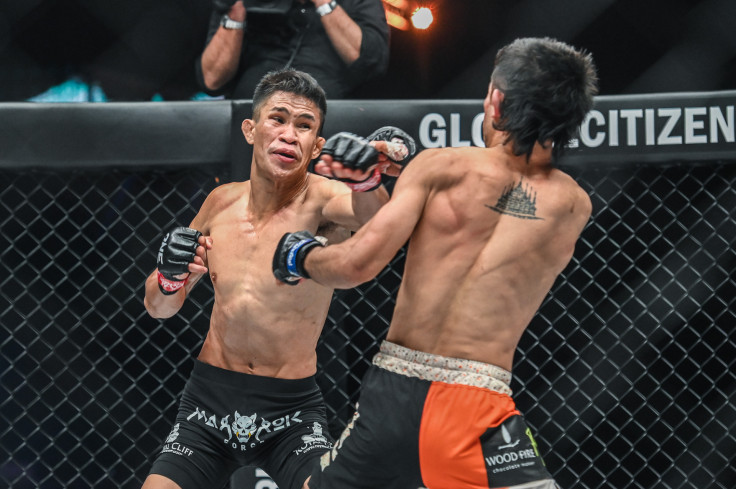 For his part, Miado understands that he still has to find his way into the Top Five of the division, and he's willing to work his way up.
"I'm not in a hurry. I just want to be active. I'm not looking for my next fight to be a title fight, I'm willing to go step-by-step and climb the ladder to the top. I just really want to stay active," he admitted. "I'm willing to face anyone in the top five, aside from Pacio because it's hard for me to fight a fellow Filipino. I'm game for [Bokang] Masunyane or [Hiroba] Minowa also, just as long as I have time to prepare a game plan because the last time I was just given three weeks' notice."
When asked if there was anyone in particular that he wanted to face next, Miado offered up Gustavo Balart, who's currently sitting at the No. 4 spot in the rankings.
"To get to the world title, I think one of the guys I'd like to face is Balart because he's the one that Brooks hasn't beaten yet in the division. I've already beaten Williams, so if I were to choose who to face, I think Balart would be a big step towards getting a title shot," he mentioned.
Truth be told, a seat in the Top Five would have already been in the bag for Miado after knocking out Danial Williams, who's presently rated at No. 5 in the division.
Unfortunately for the Filipino striker, he missed weight and hydration, which prevented him from moving up in the standings.
To address his difficulty in making weight and passing the hydration tests, Miado plans on keeping his weight within reach.
"This time around, I won't be putting on too much weight, I plan on being around one to two kilograms away from my fight weight so I don't have a hard time next time around," Miado shared.
With ONE Championship gearing up for a busy first few months of 2023, Miado hopes to find himself a spot on either January's historic Bangkok card or the one in Jakarta this coming February.
"There's a card in Bangkok this January. I hope I can get in, even if there are just a few weeks left. I can adjust since my training's been non-stop," he stressed. "I just really want to stay active, because the last time, it was seven months since my fight with [Lito] Adiwang. I was on the shelf for seven months, and it was stressful training everyday, but I was still inactive."
"I want to stay active and I want to face the top-ranked guys."
© Copyright IBTimes 2023. All rights reserved.