Jessica Dorrell Pictures: Bobby Petrino Opens Up About Mistress, Cheating On Wife [PHOTOS]
Bobby Petrino has finally chosen to break silence about the affair that led to his being fired as the head football coach of Arkansas.
The former coach has been silent since April, when it was discovered that he had a mistress named Jessica Dorrell. It was discovered that Dorrell was riding with Petrino on his motorcycle at the time that he crashed his bike.
Talking to Joe Schad of ESPN, Petrino expressed remorse for his actions.
"How could I put what we had in jeopardy?" Petrino told Schad. "This is what I wake up early every morning thinking about, what I lay in bed thinking about. Why?"
Not only did Petrino have an affair with Dorrell that lasted for months, but he gave her a job in the athletics department. The 25-year-old was a former volleyball player for the school, and was hired by the coach to be a football recruiting organizer.
"There is no justification," said Petrino, regretting his choice to hire his mistress. "There is no excuse for having her in the interview pool, hiring her, having her on the back of the motorcycle. I look back on it and there is no good answer. I wasn't thinking and I wasn't acting correctly."
Petrino cheated on his wife, Becky, whom he was forced to tell about his infidelity when details of his accident were discovered.
"Looking at the look in her eyes," Petrino said. "How I could possibly do something like this, to hurt her? The anger. The feeling of, 'How could you possibly do this to me?'"
Despite his dismissal, Petrino says he hopes to coach again.
Below are pictures of Pretino's mistress and wife.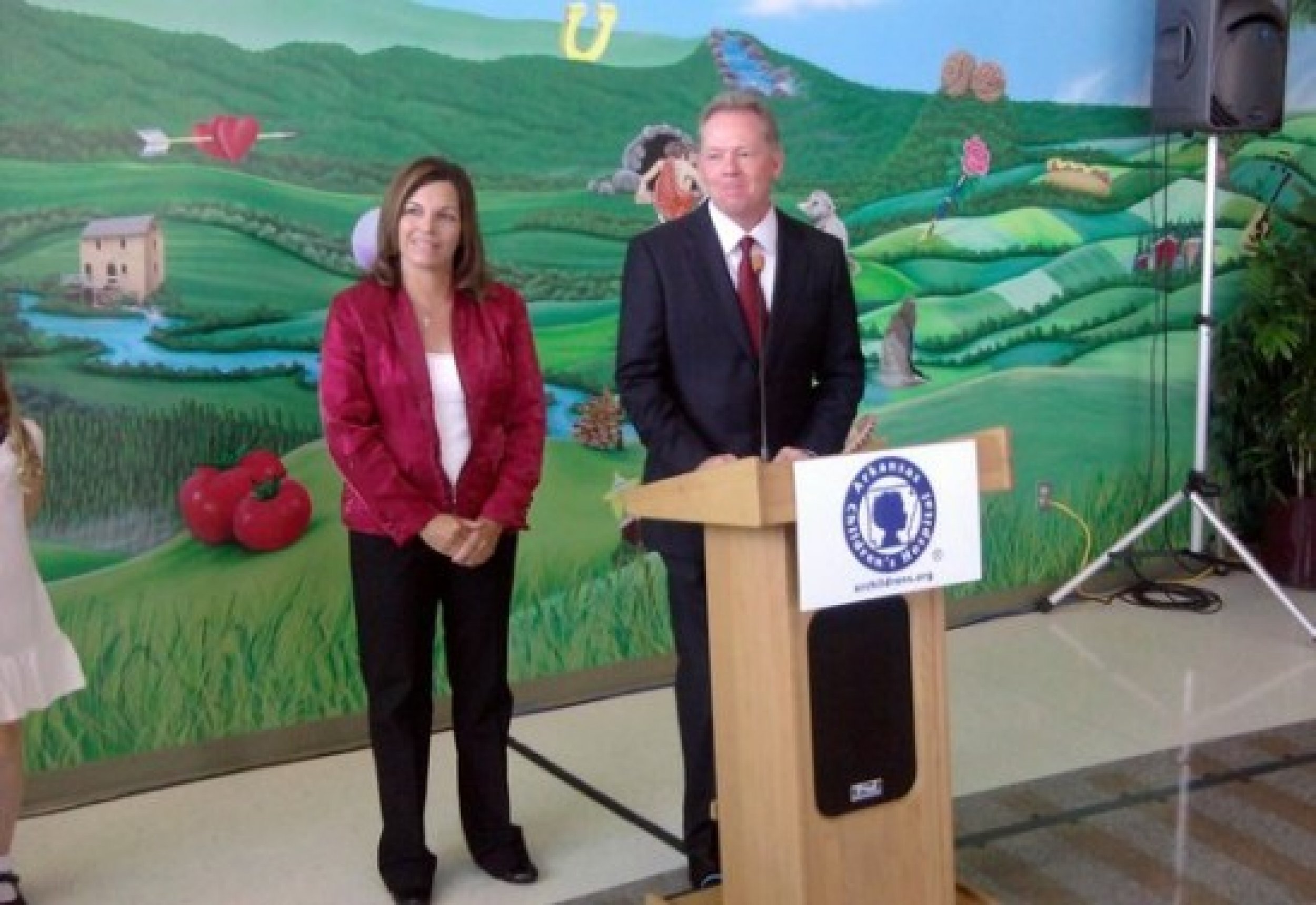 © Copyright IBTimes 2023. All rights reserved.