Juventus Reportedly Eyed Manchester United Youngster Currently Thriving Under Ole Gunnar Solskjaer
KEY POINTS
Brandon William is currently one of the more reliable defenders for Manchester United
It was reported that he was offered an opportunity to play for Juventus
Ole Gunnar Solskjaer has been focused on developing their younger stars
Creating roster changes is one of the biggest roles for a club like Juventus has to make. It was reported that they had their eyes open for Manchester United's Brandon Williams as a possible addition to their team.
The young Williams is considered as a high-potential athlete being one of the more promising players for the Red Devils. The 19-year-old has been with the organization since his youth career in 2017 and has constantly shown significant improvement. One of the bigger moments he's stepped on the field was representing the under 20 squad of the England National Team.
With the experiences he's slowly accumulating, Juventus started to gain interest for the left-back. Given his explosiveness, speed and agility all in one, Williams is deemed to have a bright future ahead of him. The way that he reads his opponent's position on the field is considered elite and has a great eye on the situation.
Per Red Devil Armada, Williams turned down the offer of Juventus and has taken advantage of the situation in his stay at Old Trafford. Staying with Manchester United has been aligned with the current strategy of Ole Gunnar Solskjaer as he's known to build for the future. The team has several young assets that Solskjaer is looking to develop and hone for the club's long-term benefit.
With Williams opting to remain with the team, it's expected that he will further grow more as an excellent defender. Although suiting up for Juventus would have opened other options, staying at Manchester United has shown its benefits as well.
Having young promising players such as Bruno Fernandes may help elevate each other's level of play. The inclusion of the Portuguese scorer provides a promising future ahead for Manchester United. Having the caliber of Fernandes adds depth to the team with a reliable young player that can hopefully grow into a positive winning culture.
In William's 12 appearances in the Premier League, he has displayed what it takes to be a consistent performer for the club. It will only be a matter of time before his abilities take him to the next level.
It will be interesting to see how young stars like Fernandes can coexist with Williams and the other young players of the squad. Teams are now regaining the momentum they lost prior to the suspension and it's pivotal that each club's rosters are as cohesive as possible.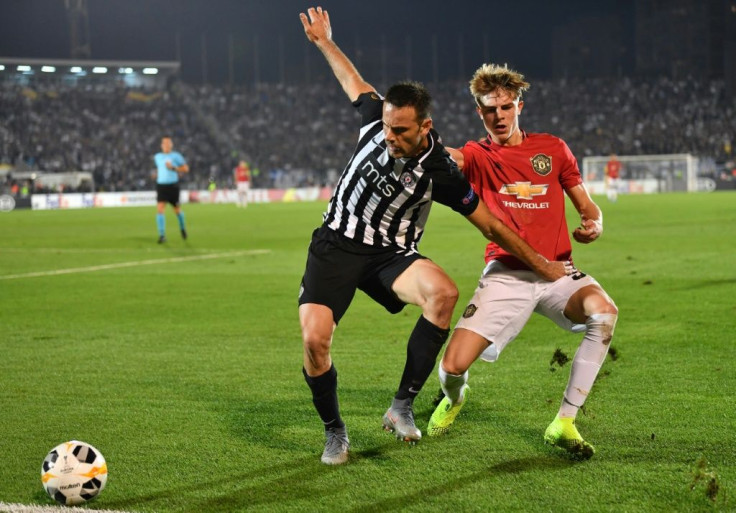 © Copyright IBTimes 2023. All rights reserved.