Kenji Goto's Mother Mourns After ISIS Purportedly Beheads Her Son, Sending Shockwaves Across Japan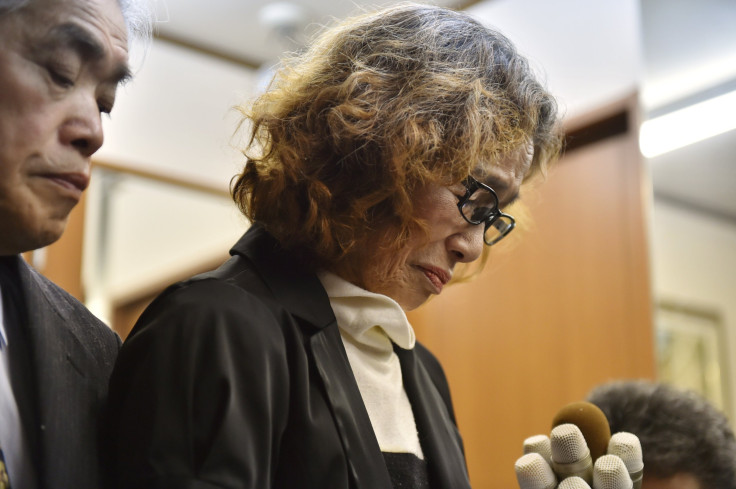 Junko Ishido, the mother of Japanese journalist Kenji Goto, has expressed deep sorrow over the purported beheading of the hostage shown in a video released by the Islamic State group, or ISIS.
A visibly shaken Ishido was overwhelmed with grief over the brutal murder of Goto.
"Kenji has died, and my heart is broken. Facing such a tragic death, I'm just speechless," she told reporters.
"I am too upset to find the words to express myself. My son's last act was to go to Syria to help fellow Japanese. So I want people to understand my son's kindness and courage."
The execution footage was released by the Iraqi Sunni Islamist group on Jan. 31, sending shockwaves across Japan. Shortly after the video surfaced, the Japanese government confirmed the authenticity of the tape and voiced outrage.
Goto's other family members and friends are also furious over the killing.
"I was hoping Kenji might be able to come home. I was hoping he would return and thank everyone for his rescue, but that's impossible, and I'm bitterly disappointed," the victim's brother Junichi said.
Condolences have been pouring in from the Japanese public and others from across the world over Goto's execution.
"It is horrible. It is crazy. The Islamic State is just a criminal organization, not even a real country," a 66-year-old taxi driver named Hiroyuki Sakai, told Japan Today.
World leaders including UN chief Ban ki-Moon, U.S. President Barack Obama, French President Francois Hollande, and British Prime Minister David Cameron have condemned the "heinous crime" perpetrated by ISIS.
In a statement, the UN Secretary-General said he "condemns in the strongest terms the barbaric murder of Kenji Goto. His death underscores the violence that so many have been subjected to in Iraq and Syria".
© Copyright Thomson Reuters 2023. All rights reserved.