Kim Jong-Un Wins Time's 'Person Of The Year' Reader Poll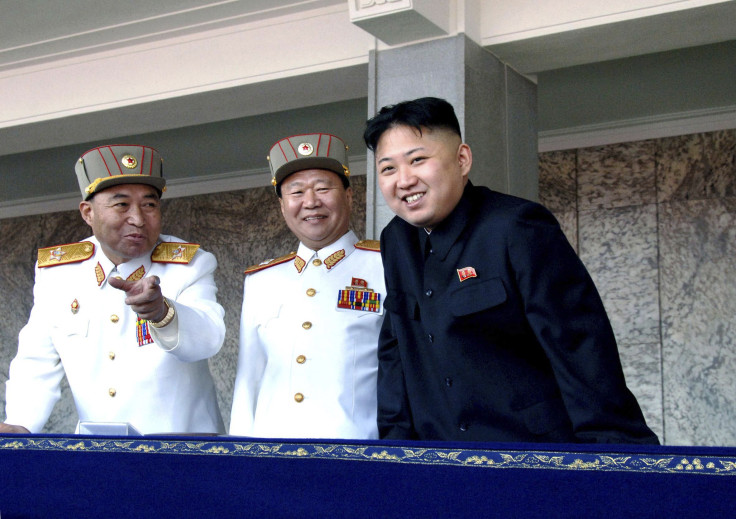 Sort of like with the American political system, the popular winner of Time's "Person of the Year" poll doesn't always walk away the final victor.
In America, that's for the electoral college to decide, and at Time, it's for the magazine's editors to rule on -- and their final pick won't be disclosed until Dec. 19 on NBC's Today show.
Based on the unscientific reader's poll, Jong-Un, the new leader of North Korea, would be the "Person of the Year," after receiving 5.6 million first place votes online.
This was a banner year for Un, according to some sentiments, and only his second year in the public spotlight. He assumed power from his late father, Kim Jong Il, in 2010.
Some observers have questioned what direction the Swiss-educated, basketball-playing Un would lead totalitarian North Korea in. Would he open his homeland to the West and more democratic reforms? Or would he consolidate his father's power, and toe the party line, continuing to work toward nuclear engagement and political suppression?
So far, it appears Un is a mirror of his father, not only physically, but also politically, launching rockets, escalating international tensions, and reportedly imprisoning anyone who speaks out against the revolutionary Workers Party.
Un's rise to the top of Time's readers' poll was helped in part by the Internet forum 4Chan, where members united to vote the supreme leader to the top of the list. Time has called the move an attempt at "manipulation."
Others rounding out the Top 10 of Time's readers' list include funnyman Jon Stewart; gold medal-winning gymnast Gabby Douglas; Egyptian President Muhammed Morsi; New Jersey Governor Chris Christie; Burmese leaders Aung San Suu Kyi and Thein Sein; and Undocumented Immigrants, in the same collective vein as the 2011 "Person of the Year winner, Protestors.
The list also included Pakistani advocate and shooting victim Malala Yousafazi and Korean rapper Psy.
Un, the winner of Time's readers' poll, was also declared the "Sexiest Man of the Year" by the Onion, which a Chinese publication picked up as a news story thinking it was factual.
© Copyright IBTimes 2023. All rights reserved.