Kim Jong Un's Half-Brother Assassinated? Kim Jong Nam Poisoned By 2 Women In Malaysia, Reports Say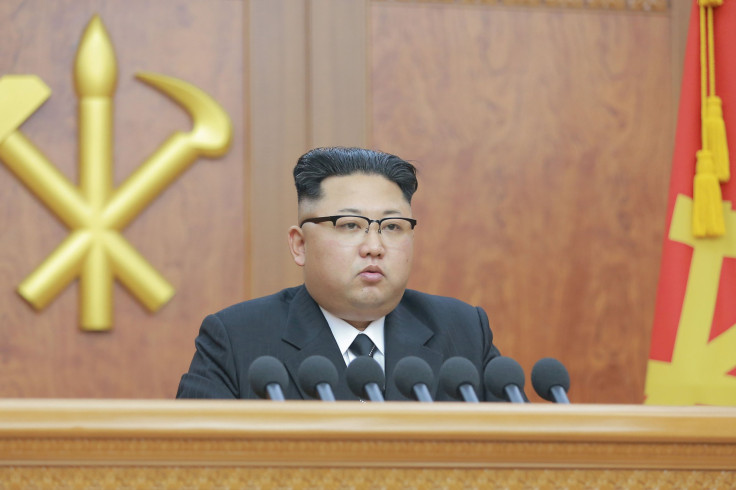 North Korean leader Kim Jong Un's half-brother Kim Jong Nam was killed Monday while he was at Malaysia's Kuala Lumpur International Airport, Yonhap News Agency reported Tuesday. The 46-year-old is suspected to have been killed by two women, TV Chosun reported, citing government sources.
Details about Kim Jong Nam's assassination were not confirmed by the Ministry of Foreign Affairs, a South Korean government source told Yonhap. Some sources told TV Chosun that the two women involved in the assassination are believed to be North Korean operatives, who are at large. Sources also claim that he was poisoned at the airport.
Malaysian police confirmed Tuesday that Kim Jong Nam was dead but the cause of death is still unknown.
After Kim Jong Un rose to power in 2012, Kim Jong Nam — the oldest son of former North Korean leader late Kim Jong-il — moved out of the country. Kim Jong Nam was believed to be the heir apparent to Kim Jong-il, but he was exiled by his father after being arrested at Tokyo's Narita Airport while trying to enter Japan on a forged Dominican Republic passport, according to reports.
Kim Jong Nam lived in Macau until his father died in late 2011. He reportedly went into hiding in Malaysia after his uncle, Jang Song thaek, was executed in December 2013.
Kim Jong-nam previously worked for North Korea's foreign ministry, where he was assigned with resolving disputes with Japan, South Korean newspaper Chosun Ilbo reported earlier, adding that the job was handed by Kim Jong Un himself.
"I expect Kim Jong-un summoned Kim Jong-nam back to Pyongyang and gave him a job as he is still relatively weak and feared that other factions might support Kim Jong Nam," Toshimitsu Shigemura, a professor at Tokyo's Waseda University told the Telegraph in 2015. "It is also possible that China is looking for an alternative North Korean leader and could have thrown their support behind another member of the Kim family."
© Copyright IBTimes 2023. All rights reserved.