Klopp, Liverpool Horrified By Van Dijk's Plan Ahead of 2021 Summer: Report
KEY POINTS
Virgil van Dijk is aiming to play in Euros in June
Van Dijk suffered an ACL injury in the Merseyside game in October
Liverpool are currently without both their first-choice center-backs
Liverpool FC boss Jurgen Klopp is reportedly horrified with Virgil van Dijk's plan to play for his country before his club again.
Van Dijk, who suffered an ACL injury in the Merseyside league derby last October, has been out of action since then. He has begun his rigorous rehabilitation and been working on Liverpool's training pitches. With the European Championships set to begin in June, Van Dijk is aiming to find a place in the Netherlands national team for the tournament, the soccer website Teamtalk reported.
It is understood that Holland boss Frank de Boer has promised Van Dijk a place in Netherlands' Euros team should he be fit. However, the report has also stated that Liverpool want the Netherlands skipper to undergo an intensive pre-season routine over the summer in the hope to get him ready for the 2021-22 campaign.
Former Netherlands assistant coach Raymond Verheijen, who is a recovery specialist, pointed out in a recent interview that returning to the highest level of soccer too soon could aggravate the injury.
"As soon as [Van Dijk] is back on the pitch for Liverpool the door will be open to the Euros. If he has zero minutes it will mean that after a long and careful recovery at Liverpool he will suddenly be exposed to something different with Holland – and that always brings risks. Virgil will have to weigh up everything by that time and make sure he makes the right decision," Verheijen explained, according to Teamtalk.
Liverpool are without their first-choice center-backs Van Dijk and Joe Gomez and their absence has really hit the club's run in the underway campaign. While Liverpool's title defense has ended, Klopp's side is currently not even in the top four in the 2020-21 Premier League.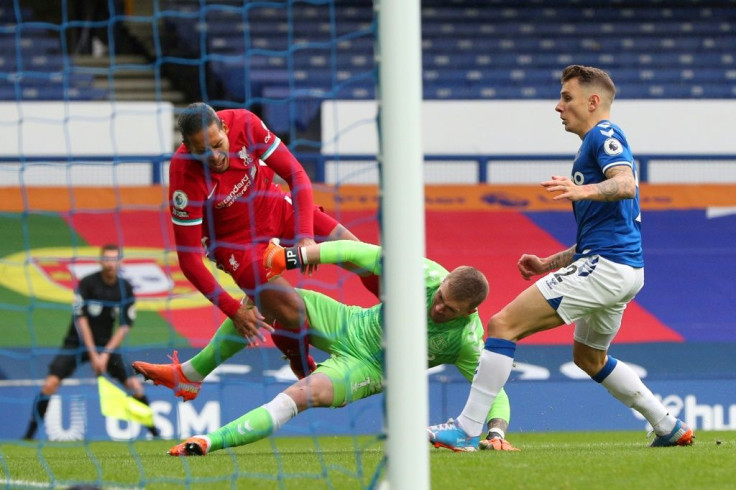 Earlier, in one of his press conferences, Klopp had ruled out the Euros for Van Dijk and Gomez, who have been sidelined since October and November respectively.
"It is not my decision but to be honest the information I have at the moment is that it will be unlikely. So [it's] not that I don't let them go, because I don't want to have to do that anyway, it is because of the extent of the injuries. We all hope they will be ready to start pre-season with us, that's what we all hope. With Joel, it is pretty much the same. These are really serious injuries and it is now not about talking about which competition they play," Klopp was quoted by Goal, as saying, in a press conference.
© Copyright IBTimes 2023. All rights reserved.