LA Votes To Require Condoms For Porn Performers, Adult Film Community Laments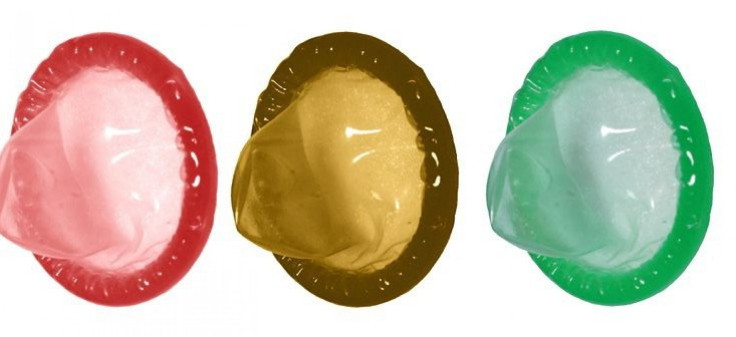 You'd think a measure to promote safe sex at pornographic shoots would be popular among the adult film community, but just the opposite is the case.
After Measure B — which requires adult performers to wear condoms during shoots — passed on Election Day in Los Angeles, actors and industry professionals came out in droves to protest the new law.
"It is not the American way. We are grown adults. We shouldn't be forced to use condoms," adult film actress Annika Albrite told the Daily Beast.
The main argument made against the condom rule was that mandated protection in videos would turn off audiences. Performers say viewers don't want to see protected sex. Instead, they want a fantasy, adult film veteran Valentino told the Beast.
"People want to see something they wouldn't experience at home themselves," he said. "People want to be lost in the fantasy. If they were 100 percent serious about eradicating HIV, they would have put the money into the community."
That same money, performers assert, is now rapidly leaving the Los Angeles porn community. During its campaign, industry advocates claimed that Measure B would mean the destruction of 10,000 jobs in L.A. County since the industry would be forced to move to Nevada and other parts of California where condoms aren't required for adult shoots. With the fleeing industry, opponents of the bill say the county would also lose hundreds of millions of dollars in revenue, according to the Los Angeles Times.
Public health officials and backers of Measure B, on the other hand, don't see what the big fuss is all about. AIDS activists, who led the drive for the condom requirements, assert they're only looking out for public health. They say required testing is still too infrequent, and that when performers give each other STD's, those illnesses invariably spread to outside communities as well.
"There is not an iron wall between the community and the porn industry," AIDS Healthcare Foundation President Michael Weinstein told The Beast. "This is happening in my backyard. To have this happening where we reside is not right."
As part of Measure B, porn producers will be required to apply for a permit with the Department of Public Health in order to film. They'd also have to undergo training on harmful sexually transmitted pathogens, and devise exposure control plans. Violators would pay fines and could be charged with misdemeanors.
More than a few adult insiders were horrified at the thought of increased regulation and inspectors disturbing their sets.
"The idea of allowing a government employee to come and examine our genitalia while we're on set is atrocious," Amber Lynn, a longtime adult film actress, said at an anti-Measure B rally Sunday in North Hollywood, in the San Fernando Valley "porn capital," according to the Los Angeles Daily News.
As the measure goes into place, the adult industry as a whole is worrying about what will become of its foothold in the Valley, long notorious as the pornography capital of America.
"The industry will go underground, and more than likely the testing will go away," former adult actress and current production designer Kylie Ireland told The Daily Beast. "It will become less safe. We will spend money for government officials to sit there and babysit to make sure we are wearing condoms."
FOLLOW MORE IBT NEWS ON THE BELOW CHANNELS