Lacey Wildd, Who Wanted QQQ Implants, Gets More Surgery After TLC's 'Strange Addiction'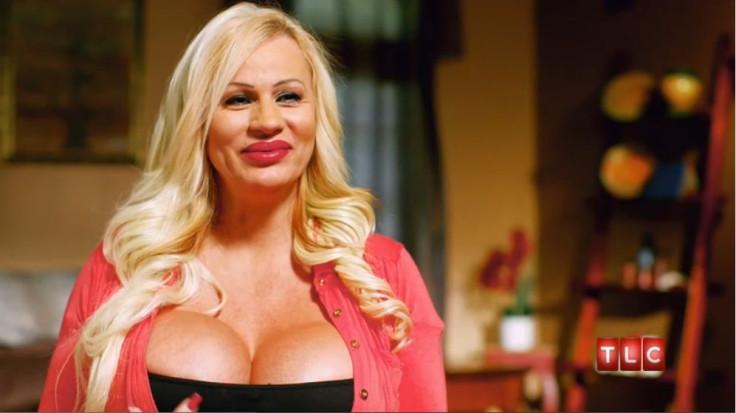 Netizens might be familiar not only with "human Barbie" Valeria Lukyanova, but with "adult human Barbie" Lacy Wildd. In January, Wildd appeared on TLC's "My Strange Addiction" and said she wanted QQQ sized breasts, if possible. Months after her stint on reality television, the Miami mother went under the knife again, but it wasn't to get larger implants.
This time it was to make her eyes wider and her nose thinner and to receive liposuction. And it turns out that the fat taken from her stomach, back, arms and legs was subsequently pumped into her behind, the Daily Mail reported on Tuesday. The 46-year-old's six-hour cosmetic procedure was performed by Dr. Michael Salzhauer, at Bal Harbour Surgery Centre, near Fort Lauderdale, Florida.
Wildd, who wears a LLL bra size, has already had 12 breast augmentations and a total of 36 procedures total. "I want to be an adult Barbie, like the extreme Barbie," the star of TLC's My Strange Addiction, according to the Daily Mail.
The former showgirl, whose real name is Paula Simonds, is proud of the lengths she has gone through to achieve what she sees as the perfect body. "I'm known as one of the most extreme plastic surgery patients in the world and I want to keep pushing the limits," she said.
That's for sure. "I still want bigger boobs and a bigger butt! I don't think I'll ever be finished. Plastic makes perfect!" she reportedly said. "I'm proud to be plastic."
It might be hard for someone to imagine how the mom of six would want even bigger boobs, especially since the Daily Mail reported that each weighs 21 pounds. While on TLC's "Strange Addiction," she said she has to use numerous pillows to fall asleep at night. Relaxing on her stomach is out of the question and certain positions make it difficult for Wildd to breathe. She also rarely uses the back burners on her stove out of fear of burning her breasts.
But difficulty doesn't seem to matter to her." I'm looking for the perfect body," she reportedly said.
Wildd claims to have spent $250,000 to enhance her chest. Since her implants are so heavy, she had an "internal bra" surgery to make sure her skin could contain them.
Follow me on Twitter @mariamzzarella
© Copyright IBTimes 2022. All rights reserved.
FOLLOW MORE IBT NEWS ON THE BELOW CHANNELS