Lakers vs. Nuggets Game 5: Prediction, Line, Odds For Series Clincher
The Los Angeles Lakers are ready to wrap up the Western Conference Finals against the Denver Nuggets and move on to the 2020 NBA Finals.
Los Angeles has a 3-1 series lead over Denver heading into Saturday night's Game 5 inside the league's bubble in Orlando, Florida. The Lakers are six-point betting favorites in the potential clincher, according to odds compiled by OddsShark.
The over/under is 214.5.
The Nuggets have already come back from a pair of 3-1 series deficits, beating the Utah Jazz and stunning the LA Clippers. Don't expect the Lakers to have a similar collapse.
Denver had its chance to put a scare into Los Angeles in Game 4, trailing the Lakers by as few as three points late in the fourth quarter. Key offensive rebounds, clutch free throws and LeBron James' defense on Jamal Murray helped Los Angeles secure a 114-108 victory and likely a trip to the Finals.
Murray is having another special series, averaging 26.5 points and 7.3 assists per game. The breakout star of the bubble is shooting 54.8% from the field while making several big shots in crunch time. Nikola Jokic hasn't been quite the player he was earlier this postseason, posting no more than 22 points and five assists in three of the four games.
Anthony Davis has been the best big man in the series. The Nuggets can't upset the Lakers if that's going to continue to happen.
Davis has been pretty unstoppable for most of the series, averaging 32.3 points on just 19.0 shots per game. He made the game-winning three-pointer in Game 2 and grabbed some huge rebounds down the stretch of Game 4.
James is putting up his usual impressive numbers with 24.3 points, 9.0 rebounds and 8.8 assists per game. The NBA's top star has yet to completely take over a game in only the way that he can.
On the doorstep of winning his 10th conference championship, James might finally have that kind of performance in Game 5.
Aside from Game 3, Los Angeles has gotten enough from its role players. Rajon Rondo and Kentavious Caldwell-Pope should play well Saturday.
The Nuggets made comebacks against a superstar-less Jazz team and a Clippers' team that completely choked. Denver will show fight, but James and Davis won't allow the Lakers to fail.
Game 5 Prediction: Los Angeles over Denver, 115-107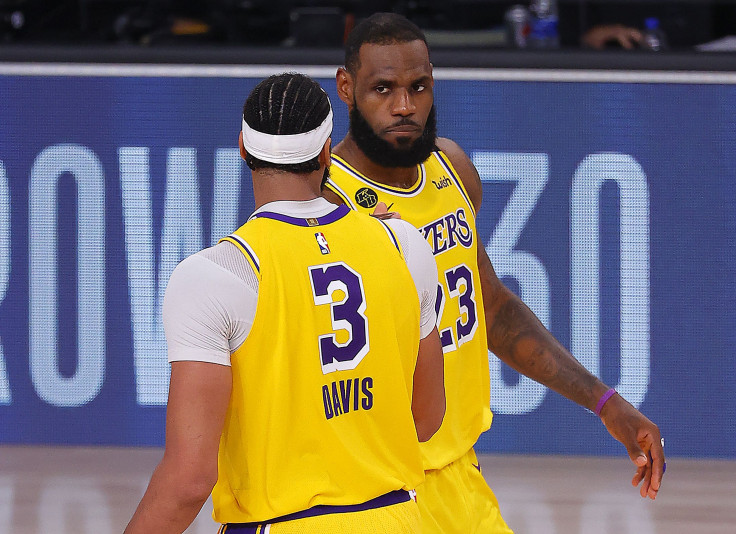 © Copyright IBTimes 2023. All rights reserved.