Lance Armstrong Released From Nike Contract, Steps Down As Chairman Of Livestrong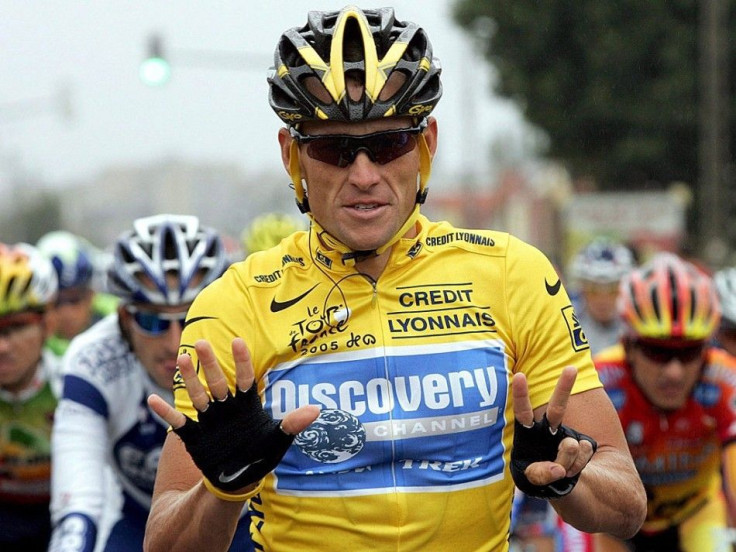 After finding himself at the center of a massive doping report that eventually led to the forfeiture of his seven Tour de France titles, cyclist Lance Armstrong was released from his Nike contract, according to Forbes.
The news comes concurrently with word that Armstrong will also step down as chairman of his Livestrong charity, though he will remain on the charity's board, according to the New York Times.
Though Nike stood by Armstrong through most of his legal battles against steroid allegations, the apparel giant was finally forced to cut ties with him as the evidence mounted.
"Due to the seemingly insurmountable evidence that Lance Armstrong participated in doping and misled Nike for more than a decade, it is with great sadness that we have terminated our contract with him. Nike does not condone the use of illegal performance enhancing drugs in any manner. Nike plans to continue support of the Livestrong initiatives created to unite, inspire and empower people affected by cancer," Nike said on its website.
Nike will also remove Armstrong's name from its Oregon fitness center in a move similar to how it stripped Joe Paterno's name from its childcare center.
At Livestrong, Armstrong will be replaced in his chairman role -- where he did not earn a salary-- by vice chairman Jeff Garvey, who was founding chairman in 1997. Armstrong told reporters that it was in the charity's best interest for him to step down.
"This organization, its mission and its supporters are incredibly dear to my heart," Armstrong said in a statement obtained by the Associated Press. "Today, therefore, to spare the foundation any negative effects as a result of controversy surrounding my cycling career, I will conclude my chairmanship."
Before his recent fall from grace, Armstrong embodied the role of an American hero after recovering from testicular cancer, which spread throughout his body, to become the most dominant name in cycling, winning the Tour de France seven times.
When early rumors swirled that the sport was rife with steroid abuse, Armstrong denied doping, and legions of fans stood by him. In 2004, when Armstrong introduced yellow bracelets to help promote cancer awareness through his Livestrong charity, Americans ate the idea up, eventually buying 80 million of them, according to the Times.
"As my cancer treatment was drawing to an end, I created a foundation to serve people affected by cancer. It has been a great privilege to help grow it from a dream into an organization that today has served 2.5 million people and helped spur a cultural shift in how the world views cancer survivors," Armstrong said.
More recent times, however, have not been so kind to Armstrong. In a massive report released last week by the USADA to substantiate the lifetime ban they imposed on Armstrong, the organization culled damning testimony from 26 witnesses, including 11 teammates. Armstrong says he will not fight the organization's claims through arbitration, as he believes the process is unfair. The International Cycling Union now has 21 days to decide whether to formally ratify the decision to strip Armstrong of his Tour titles or appeal to an arbitration court.
© Copyright IBTimes 2023. All rights reserved.