Late North Korean Leader Kim Il Sung Asked His Doctors To Make Him Live To Be 120 Years Old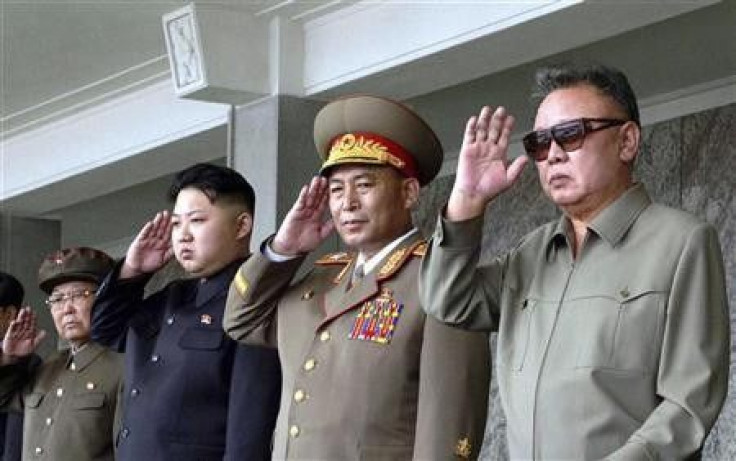 Kim Il Sung is revered as the founding father of North Korea. Serving as the country's first leader, Kim Il Sung was dubbed the "eternal President" of the nation when the constitution was amended in 1998. Taking his role as an eternal leader seriously, Kim reportedly ordered his doctors to find a way to make him live to the age of 120.
South Korean newspaper Chosun Ilbo reported that Dr. Kim So Yeon, one of Kim's personal physicians, was tasked with helping Kim reach the milestone of living for 12 decades. In a new book she penned, Dr. Kim said that in 1979 she was promoted to the position of head of the research institute that would help the leader achieve longevity. Though Kim Il Sung eventually died in July of 1994 at the age of 82, Dr. Kim has many stories concerning the various methods that the late leader took in an attempt to extend his life.
Dr. Kim said that the North Korean leader became concerned about his advancing age at around the age of 65. Kim Il Sung summoned the nation's top medical experts and brought the group together to begin researching on longevity in hopes of achieving his goal of becoming a centenarian.
Dr. Kim says that she and other fellow medical researchers catalogued over 1,750 different herbs and all of their health benefits. The plants that had relevant benefits and side effects were analyzed, grown and tested upon.
The doctors, however, came up with something a little more abstract: the time-tested best medicine of laughter. Doctors urged Kim Il Sung to laugh more and took the new initiative seriously, providing comedic entertainment for the leader in hopes of inducing a few laughs. "We invited a stage actor to perform a comedy and got 5 and 6 year-olds to do adorable things," Dr. Kim said. Performers that were able to make Kim laugh at least five times a day were given an honorable title of "meritorious actor," a report by the Telegraph.
According to Dr. Kim, who defected to South Korea in 1992, Kim Il Sung's health concerns are what prompted the founding of the state's official entertainers, including a troupe of all-female performers that were hired to amuse and delight the rest of North Korea's elite.
Unfortunately, laughter was not enough. As Kim Il Sung spent his time and energy preoccupied with searching for the miracle of living longer, his health began to deteriorate. At the age of 78, Kim began receiving blood transfusions from healthy, younger men so much that his blood type had even changed from type AB to B.
Dr. Kim says that the "excessive" treatments that were tested ended up negatively affecting his health, likely contributing to his eventual fatal heart attack. According to the CIA/World Factbook, life expectancy in North Korea is currently about 69.5 years (versus almost 80 in South Korea).
© Copyright IBTimes 2023. All rights reserved.