LeBron James Officially Signs Lakers Deal, Considered Philadelphia 76ers 'Strongly'
LeBron James officially signed his Los Angeles Lakers contract that will see him play at the Staples Center in a four-year, $154 million deal.
After returning to his hometown Cleveland Cavaliers in 2014, the 33-year-old delivered on his promise as he brought a first-ever championship to the city after the team's famous 4-3 win over the Golden State Warriors in 2016.
But after two consecutive Finals losses to the Warriors since, James decided it was time for a new chapter as he opted out of his Cavaliers contract and became an unrestricted free agent earlier this month.
He was in talks with other teams such as the Philadelphia 76ers but the Lakers were the overwhelming favorites who promptly agreed to terms with the three-time champion. And on Monday, his agency Klutch Sports tweeted a picture of him signing his new contract alongside agent Rich Paul and Lakers general manager Rob Pelinka.
"This is a great day for the Lakers organization and Lakers fans all over the world to welcome LeBron James," team president of basketball operations Magic Johnson said in a statement. "LeBron James is special. He is the best player in the world. He loves to compete and is an awesome leader who is about winning and making sure that his teammates are successful."
"The Lakers players are excited to have a teammate who has been to nine NBA Finals. It's a huge step closer to returning the Lakers to the playoffs and to the NBA Finals," he added.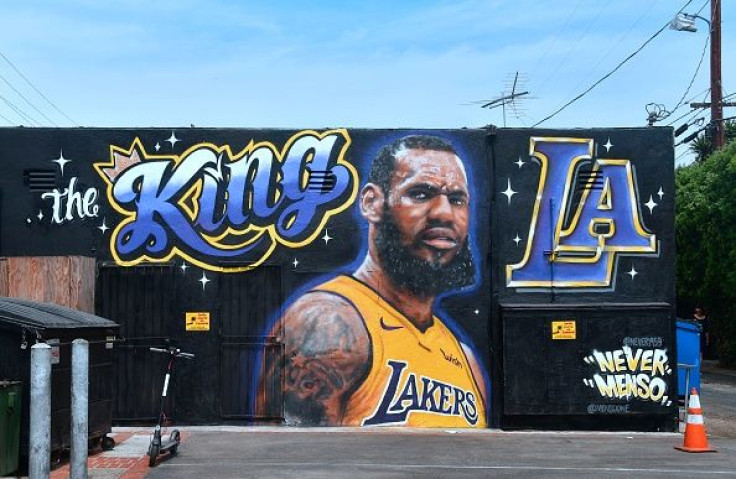 The Lakers finished the regular season with a 35-47 record, but have since become instant title contenders with James in their ranks as they are all but guaranteed of making their first playoffs since 2013.
The Akron native will not only join a promising young core of players including the likes of Lonzo Ball, Josh Hart, Kyle Kuzma and Brandon Ingram, but his arrival has been followed by more experienced players in the form of Lance Stephenson, JaVale McGee and most notably, Rajon Rondo.
It's exciting times for Los Angeles but James however, was prepared to listen to other offers, as evidenced by his meeting with the Sixers when he was a free agent.
Sixers managing partner Josh Harris believes the Philly franchise was seriously considered.
"I think they considered us very strongly," Harris said of James' group on Monday, as per ESPN. "I think he -- I would be speculating on how he makes his decisions, and I don't want to do that -- but I think that they were really serious [about Philadelphia]."
"The fact that they took the meeting with us was something that they didn't view lightly, so I think that they were very serious about it," he said.
Ultimately, the Sixers, who believed they had a more promising and exciting core of players with the likes of Joel Embiid, Ben Simmons, Markelle Fultz and Dario Saric, did not get their man.
© Copyright IBTimes 2023. All rights reserved.