Lewis Hamilton May Sign $55.6M Contract, Toto Wolff Hints At Ferrari Move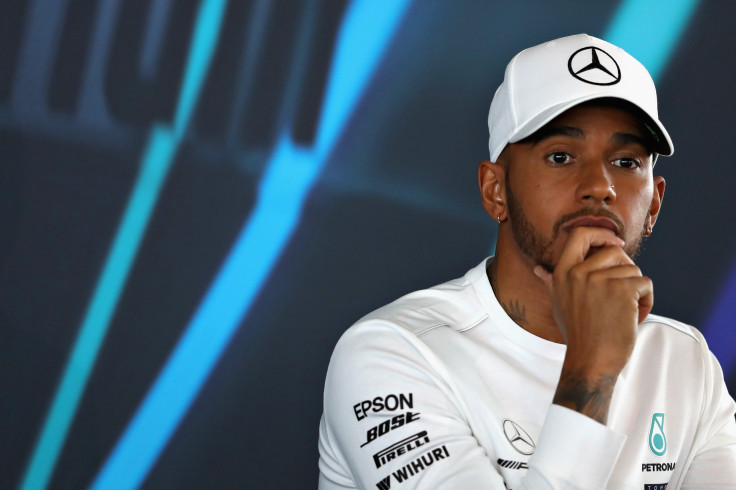 Lewis Hamilton does not want to look too far ahead into his Formula 1 future as he prepares for his 12th season in the sport, looking for his fifth Drivers' championship title.
The Briton recently indicated he could hang up his helmet in two years if he did not feel the same excitement he feels now before the start of a season. The 2018 campaign will commence with the first race on March 25th at the Albert Park Circuit in Melbourne, Australia.
Hamilton is out of contract with Mercedes at the end of the 2018 season and is yet to agree an extension with the Silver Arrows team. The team and the driver however, have expressed an interest to stay committed to each other beyond 2018 with a new deal expected to be agreed sooner rather than later.
A Daily Mail report suggested the four-time Drivers' champion is on the way to becoming the highest paid British sportsperson by signing a deal worth £40 million ($55.6 million) until the end of the 2020 season. This, according to reports, will be on par with the three-year deal Sebastian Vettel agreed to with Ferrari in 2017.
Hamilton's comments about potentially retiring from the sport raised questions with regards to his upcoming new deal being his last in the sport. But the British driver was unwilling to address the speculation over his future, suggesting he could continue beyond the two-year extension he is expected to sign with Mercedes.
"It doesn't feel like the start of the final chapter, and I don't feel as though I am about to embark on my last contract," Hamilton said, as quoted by the Daily Mail. "I am not sure how I will feel in two or three years' time but I am back here in March for my 12th season and I am so excited."
"I don't know where it comes from — this feeling of just wanting to excel — but I really, really, more than anything currently in my life, want to excel next weekend."
"I want to arrive in Melbourne fit. I want to hit my target weight. I want to kill it through practice, get pole position and I want to win the race convincingly," he added. "I don't know how long this feeling is going to last when I go into a new season, but as long as I am still feeling like this I will keep going."
Hamilton has, in the past, expressed his admiration for Ferrari and suggested it is every Formula 1 driver's dream to don the red overalls of the famous Italian outfit, who are most successful team in the history of the sport. Mercedes team principal and CEO Toto Wolff, who is keen to keep the Briton with the Brackley-based team for the foreseeable future, admits Ferrari could be an attraction once his contract with the reigning champion concludes.
"Lewis is the best driver of the modern generation," Wolff was quoted as saying by the Daily Mail. "So of course, I'd like to keep him with us for as long as possible. But he has at least one more contract in him after this next one and Ferrari remain an attraction for every driver."
"He is happy. Our relationship has gone from strength to strength. But of course, during a season things can become tenser," the Mercedes chief added.
© Copyright IBTimes 2023. All rights reserved.