Lewis Hamilton Says 'Ink Is Almost Dry' On New Contract
Lewis Hamilton's new contract has been a topic of discussion since the start of the 2018 Formula 1 season with the British driver yet to pen a new deal.
The four-time world champion is in the final seven months of his contract with Mercedes and is yet to sign a new deal despite being in talks with the team since the end of last season.
The team and the driver have both continually stated their commitment to each other in the months gone by but with nothing confirmed yet there has been speculation regarding the reasons for the delay.
It was being suggested that Hamilton was delaying signing a new deal to see if Mercedes was still the best team on the grid with Ferrari showing signs of a revival having won the first two races of the season. The Briton dismissed such suggestions and has confirmed that a deal will be agreed sooner rather than later.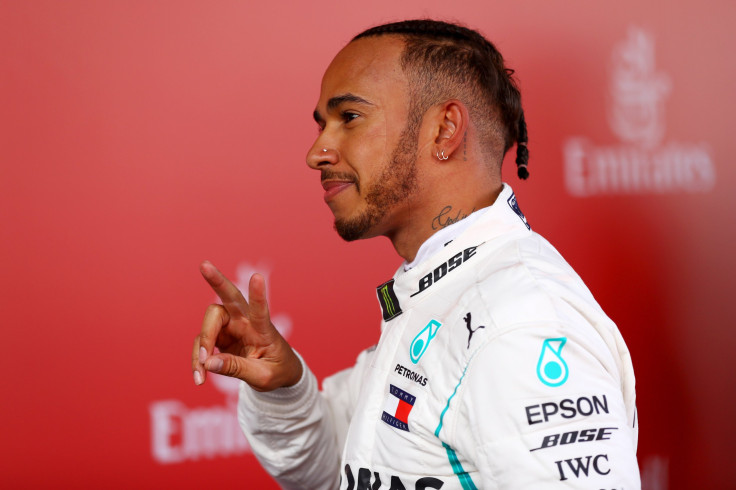 Hamilton is also certain that the entire Mercedes hierarchy is keen for him to remain with the team for the foreseeable future. He is expected to sign a deal that will make him the joint highest paid on the grid alongside Ferrari's Sebastian Vettel, who signed a new three-year deal with Ferrari last season.
"We are not far from finalising things. It will hopefully happen in the near future," Hamilton said after winning the Spanish Grand Prix on Sunday, as quoted by Wheels24. "The ink is almost dry, and when it is, we'll let you know."
"All the bosses are here and there is not a single person in the upper hierarchy of the team who has doubts, as far as I can tell," the Briton added.
Mercedes team principal Toto Wolff was also clear that the team have no intention of losing Hamilton, who is back at the top in the F1 drivers' championship. He leads Vettel by 17 points after storming to victory at the Spanish Grand Prix.
Wolff revealed that the team had to focus on making their car better after a poor start to the season saw them go winless in the opening three races of the season. Contract talks were thus put on the back burner until they got their act together on the track.
Mercedes seemed to be back in form after taking their season's first 1-2 finish at the Ciruit de Catalunya on Sunday. This is likely to prompt them to resume contract talks and Wolff echoed his driver's comment and suggested that an agreement over a new contract is just around the corner.
"Of course we do not want to lose him, but I also believe that he doesn't want to go somewhere else," Wolff said. "Everything is ok. We've just had other priorities in recent weeks. We wanted to take care of the racing car."
© Copyright IBTimes 2023. All rights reserved.