In Libya, Gunmen Take Over Tripoli TV Channel Al-Nabaa, Cut Broadcasts, Threaten Journalists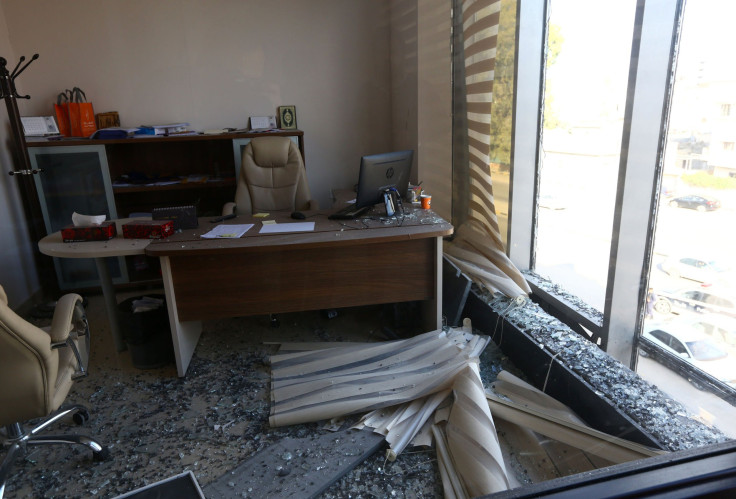 Unknown gunmen burst into the headquarters of satellite TV station Al-Nabaa in Libya's capital of Tripoli Wednesday night, cutting its broadcasts and dismissing its staff. Before programming was completely shut down, those who were watching the news channel saw a red banner appear on the screen that read "Urgent" with a message announcing that "the sons and the revolutionaries of Tripoli have closed the channel of discord and instigation [of hatred]," according to Agence France-Presse.
The same message said that anyone working for Al-Nabaa in the future would be hunted down. Staff members interviewed by AFP said the armed men did not hurt anyone during the raid at the TV station, which is located near the unrecognized authorities in control of Tripoli.
"They took us out of the offices, took control and suspended broadcasting. None of us has been hurt," one of the journalists from the channel told AFP on condition of anonymity Wednesday.
Another journalist told AFP: "A group of armed men, some of them in fatigues and some in civilian clothing, stormed our offices and gathered the employees in one room, telling them they have nothing more to do here," another journalist told the news agency.
Hours before the raid, the news channel had aired an address by Khalifa Ghweil, head of the unrecognized authorities of Tripoli, saying Fayez al-Sarraj, a businessman who was named prime minister-designate of the U.N.-backed unity government, was not welcome in the capital city. He urged "the illegitimate outsiders to surrender and be safe in our custody or to return to where they came from," BBC News reported.
Sarraj, along with several members of his cabinet, arrived in Tripoli Wednesay by sea from neighboring Tunisia. An Al-Nabaa journalist told AFP the gunmen who took over the TV station "seemed to be in favor of the Sarraj government." Earlier this year, the channel's Tripoli head office was hit by two rocket-propelled grenades, causing significant damage to the building, but there were no reports of casualties.
Libya slid into chaos after the fall of longtime dictator Moammar Gadhafi in 2011. The Islamic State group, also known as ISIS or ISIL, has exploited the power vacuum to solidify its grip on parts of the oil-rich North African nation with around 3,000 fighters currently operating there. The embattled country has had rival militia-backed administrations and parliaments since August 2014, when a well-armed alliance of militias took over the capital, Tripoli, and forced the internationally recognized government to retreat east some 620 miles away to the port city of Tobruk.
© Copyright IBTimes 2022. All rights reserved.
FOLLOW MORE IBT NEWS ON THE BELOW CHANNELS