LOOK: Satellite Image Shows Ship 'Traffic Jam' In Suez Canal
KEY POINTS
The MV Ever Given was a major blockage in the Suez Canal for days
The megaship was finally freed Monday
It costs Egypt millions of dollars each day that the canal was blocked
Megaship MV Ever Given was finally unwedged from the Suez Canal after days of massive efforts. Still, satellite images show how the days-long blockage affected traffic at the ends of the canal.
The Suez Canal is one of the most important shipping lanes globally, NASA Earth Observatory said. Hence, it was naturally a major problem when the MV Ever Given got stuck and blocked the heavily-used path.
NASA and the U.S. Geological Service's (USGS) Landsat 8 satellite captured the ship "traffic jam" that the blockage caused. Shared by NASA Earth Observatory, the images show the Gulf of Suez, which is in the northwestern arm of the Red Sea and is linked to the Mediterranean Sea by the Suez Canal.
In the image from March 11, days before the blockage, the gulf is quite clear and only a few ships can be seen in the area leading to the Suez Canal.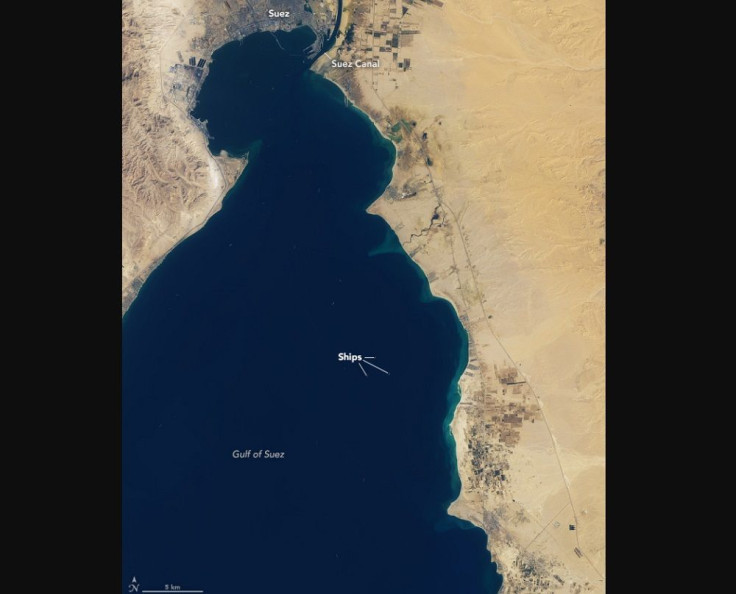 But in the second image, which was taken on March 27, significantly more ships can already be seen in the area, waiting for the canal to re-open.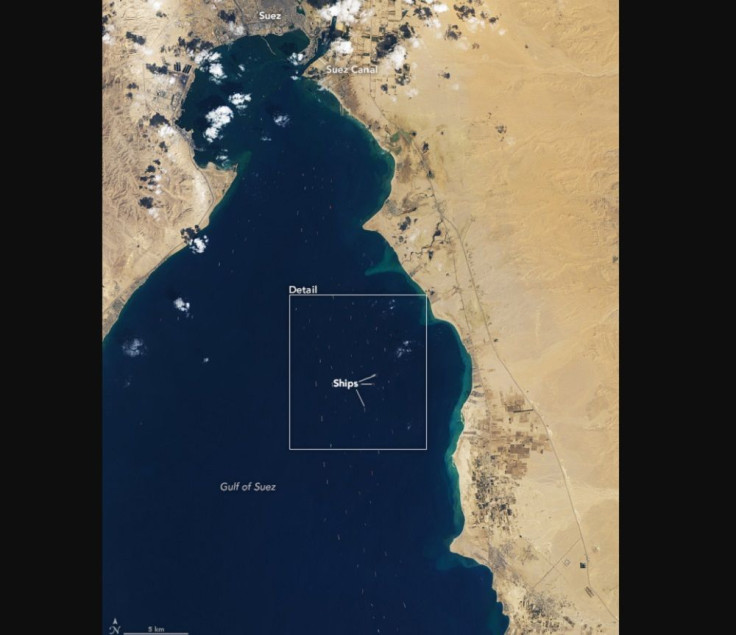 A closer look at the March 27 image also shows the many ships left idling in the queue. According to NASA Earth Observatory, the ships waiting to pass the canal included oil tankers, cargo carriers and chemical tankers.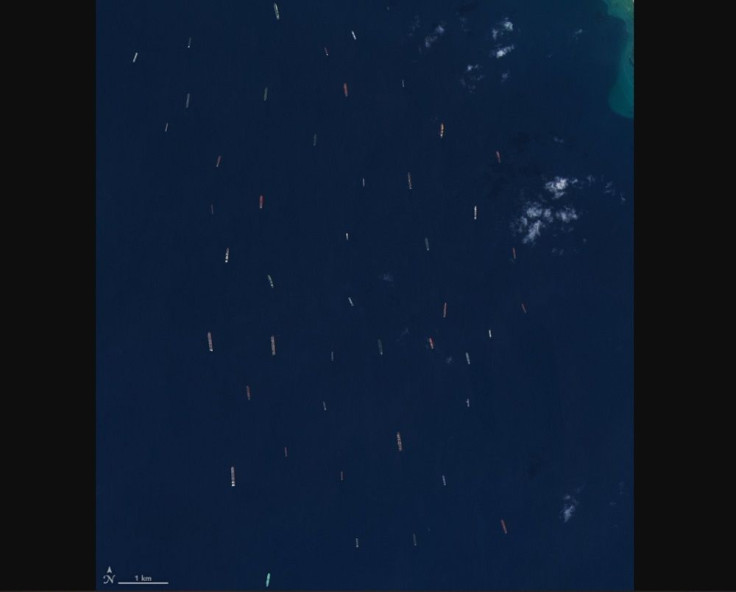 Canal service company Leth Agencies reported that about 367 ships were waiting to go through the canal by March 28, the agency further noted. Among them, 154 were stranded near Port Said, 42 in Great Bitter Lake and 171 were in the Red Sea.
The ship was finally freed Monday, thanks in part to the higher tides that made it a little easier to refloat the ship.
Footage shared on Twitter shows the massive container ship finally making its way to Bitter Lake, where it was reportedly anchored ahead of an investigation.
Within hours after MV Ever Given was freed, the shipping route that had been paralyzed for six days started operations again, the New York Times reported. Nonetheless, while freeing the massive ship after about a week averted a potential "full-blown" crisis, it costs Egypt millions of dollars each day that the canal was blocked.
Further, even if the canal has finally reopened, it could still take a little more time to clear the traffic jam, NASA Earth Observatory said. NASA's publishing outlet noted that it could take up to three days before the backlog is cleared.
© Copyright IBTimes 2023. All rights reserved.