Louisiana 'Religious Freedom' Bill: House Defeats Controversial Marriage Act, But Debate May Not Be Over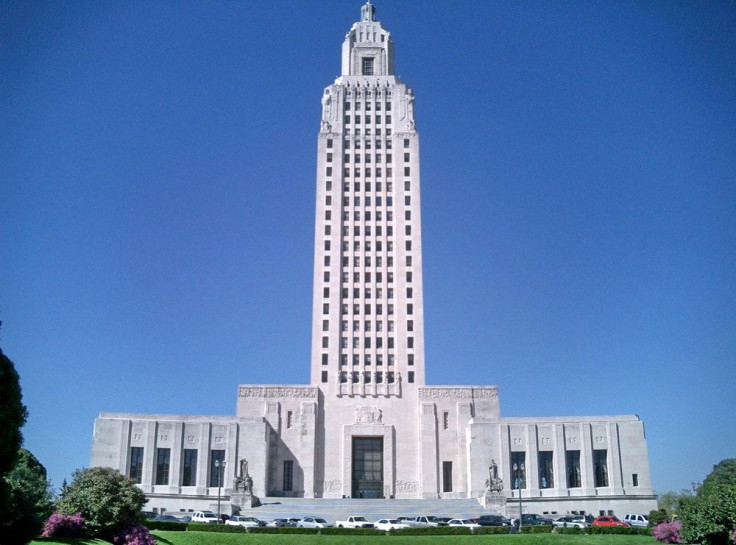 A bill many said would have opened the door for private businesses in Louisiana to discriminate against gays and lesbians died Tuesday in a House panel, the Times-Picayune of New Orleans reports. The House Civil Law and Procedure Committee voted 10-2 to table the measure, which essentially means it's been postponed indefinitely.
The bill's Republican backers said the proposed law was about protecting religious business owners who oppose same-sex marriage from having their licenses or tax benefits taken away by the state should gay marriage become legal -- as it might soon, pending a U.S. Supreme Court decision. The bill, House Bill 707, had the support of Republican Gov. Bobby Jindal, who said he would sign it. Undaunted, Jindal said he intended to issue an executive order with equivalent effect following its defeat.
"We are disappointed by the committee's action to return the Louisiana Marriage and Conscience Act to the calendar," the governor said in a statement. "We will be issuing an executive order shortly that will accomplish the intent of HB 707 to prevent the state from discriminating against persons or entities with deeply held religious beliefs that marriage is between one man and one woman."
Many lawmakers, business owners and gay rights groups were wary of the legislation, which was similar to bills that recently caused a stir in Arkansas and Indiana. The Indiana bill, which lawmakers promoted as supporting religious freedom, sparked a nationwide boycott against the state.
Many Louisianans said they feared such a law would backfire, sending important industries like the state's film sector packing. "Over the past eight years, Louisiana has enjoyed unprecedented economic renaissance," Michael Hecht, president and CEO of Greater New Orleans Inc., said in his testimony Tuesday before the House panel. "We are beginning to convince the world that Louisiana is a great place for business. HB 707 threatens the pillars of economic development. It threatens our business conditions and will make it harder to recruit workers to Louisiana."
More than a dozen people testified before the committee in favor of the Louisiana bill, and another dozen individuals spoke in opposition to it.
"Bills that run the risk of legalizing discrimination, even inadvertently, undermine the core American value of religious freedom and turn neighbor against neighbor," Baylor Boyd, president of Equality Louisiana, a pro-gay rights group, said in an emailed statement. "We've said all along that this bill does not reflect the Louisiana we know and love, and today's vote confirms that."
© Copyright IBTimes 2023. All rights reserved.
FOLLOW MORE IBT NEWS ON THE BELOW CHANNELS