Man Booker Prize 2016: Paul Beatty Becomes First American To Win Prize For 'The Sellout'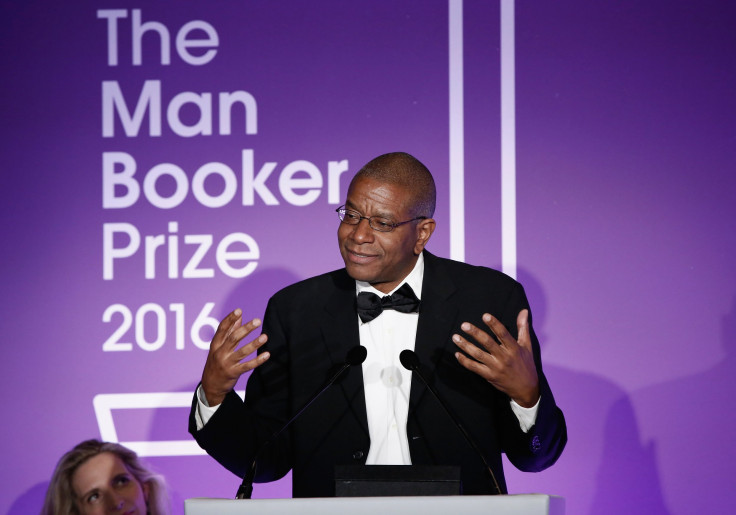 Paul Beatty on Tuesday became the first American to win the British Man Booker Prize for his racial satire "The Sellout." This is the third year the prize is open to writers of all nationalities.
The 54-year-old Los Angeles native beat five other authors to pick up the 50,000 pound ($60,845) prize. Beatty was visibly emotional when he accepted the prize admitting that the win was unexpected.
"I don't want to get all dramatic, like writing saved my life ... but writing has given me a life," he reportedly said in his speech, adding that he was "happy as hell" at a press conference later.
Beatty had previously written three novels, including "Slumberland" and "Tuff," and is the author of two books of poetry. He is also the editor of "Hokum: An Anthology of African-American Humor." In "The Sellout," Beatty tells the story of a young black man who wants to assert his African-American identity by bringing back slavery and segregation.
Historian Amanda Foreman, who chaired this year's judging panel, called the winning book a "novel of our times" in light of the Black Lives Matter movement.
"The Sellout is a novel for our times. A tirelessly inventive modern satire, its humour disguises a radical seriousness. Paul Beatty slays sacred cows with abandon and takes aim at racial and political taboos with wit, verve and a snarl," Foreman said in a statement.
She compared the writing to that of Mark Twain and Jonathan Swift, adding, "While you're being nailed, you're being tickled. It is highwire act which he pulls off with tremendous verve and energy and confidence. He never once lets up or pulls his punches. This is somebody writing at the top of their game."
Beatty said satirists Joseph Heller and Kurt Vonnegut had influenced his writing and added that he was "surprised that everybody keeps calling this a comic novel… I'm not sure how I define it." He said he almost gave up on the novel. "I just didn't want to write it. I hate writing," he reportedly said. "This is a hard book. It was a hard for me to write, I know it's hard to read."
The authors on the Man Booker Prize shortlist will receive 2,500 pounds each and a special hard-bound edition of their book. The shortlisted titles include "Eileen" by Ottessa Moshfegh (U.S.), "Do Not Say We Have Nothing" by Madeleine Thien (Canada), "All That Man Is" by David Szalay (Canada-U.K.), "His Bloody Project" by Graeme Macrae Burnet (U.K.) and "Hot Milk" by Deborah Levy (U.K.).
In addition to his 50,000-pound win, Beatty will also receive 2,500 pounds for making it to the shortlist and a special edition of his book. "The Sellout" was published in the U.K. by Oneworld, a small independent publisher. Oneworld also published last year's winning book "A History of Seven Killings" by Marlon James.
© Copyright IBTimes 2023. All rights reserved.