Man Shot Dead in Fight Near Occupy Oakland Camp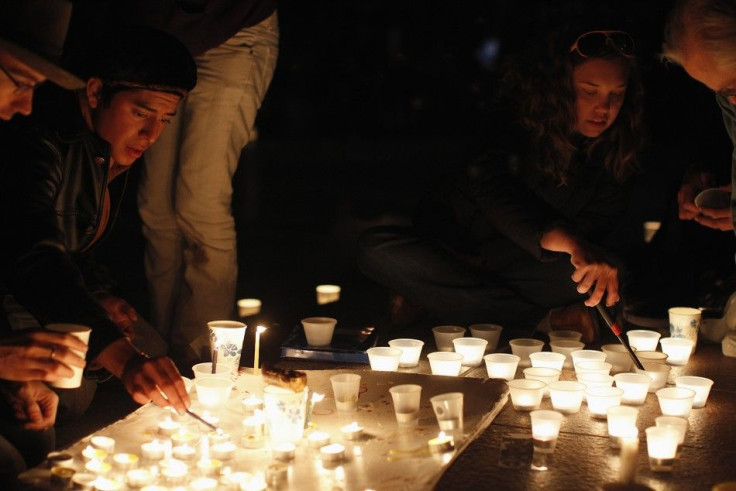 A young man was shot dead Thursday near the Occupy Oakland encampment in a violent fight between two groups that the demonstrators said had nothing to do with their protest.
The man, whose name has not been released by the police, was shot fatally at 5 p.m. outside a BART station exit in Frank Ogawa Plaza, at 14th Street and Broadway, located a stone's throw away from the protestors' camp outside the City Hall, the San Francisco Chronicle reported. Occupy Oakland protestors failed to recognize the man who was pronounced dead at Highland Hospital in Oakland.
Even before the ambulance could move the injured man to the hospital, debate had broken out whether the monthlong demonstration had something to do with the killing.
Witnesses said they heard four to six gunshots and saw people flee. Interim Police Chief Howard Jordan told reporters that no arrests were made.
The protest area in a part of downtown Oakland notorious for illegal drug use, robberies and mentally unstable homeless people.
Councilman Ignacio De La Fuente, who has repeatedly called for the camp's removal, said the authorities were under more pressure to end the protest in the wake of a man's death: Unfortunately, we will have no excuse for not taking action. This was escalating and was going to happen.
Mayor Jean Quan held a press conference following the incident, in which he said that the risks are too great for having an encampment out there and that it was time for the encampment to end.
The protestors remained unfazed and voiced their concern that the unrelated incident would be cited as yet another reason to oust them.
The protestors, instead of celebrating the camp's one-month anniversary, lighted candles for the victim.
© Copyright IBTimes 2023. All rights reserved.