Manchester United News: Porto's Alex Telles Optimistic Of Transfer To Old Trafford
KEY POINTS
Manchester United is linked to Porto's Alex Telles
Telles is expected to finalize a deal with Manchester United within the week
The weekly salary of Telles with the Red Devils is estimated at £75,000 a week
Signing Alex Telles from Porto to Manchester United is already within reach for the Red Devils. The left-back was reported to be optimistic that he will suit up for the Old Trafford-based squad soon to join Bruno Fernandes and Paul Pogba.
The 27-year-old has been a strong asset for Porto since 2016 and is currently in the last year of his contract. The estimated weekly salary of Telles will be around £75,000 a week when he suits up for Manchester United. The Brazilian standout is hopeful to be a part of the Red Devils sometime this week, The Guardian reported.
Throughout Telles' career, he's made the most impact as part of the blue and whites. The manner of how he facilitates the offense as an elite passer has helped his squad succeed. Scouted as someone who excels in crosses, he's appeared in 193 games for Porto and has scored 26 times and tallied 56 assists. His timing on the field and his anticipation against opposing players serve as an advantage for any club to have.
Having Telles in Ole Gunnar Solskjaer's squad may serve as a big acquisition for the team. The club has benefited lately from young stars developing their game as they have bonded well with Manchester United's chemistry. One of the biggest improvements of the club is how they were able to pull through with a third-place finish in the previous Premier League standings.
This can be attributed to the strong impact the young players have had such as Marcus Rashford and Mason Greenwood maturing as rising stars. For Paul Pogba and Bruno Fernandes, they've stepped up as the veterans that maintain the composure of the club. Adding someone with Telles' energy can be beneficial to the team's connection as a unit.
It will be interesting to see how Manchester United will move forward in completing the deal for Telles. The talent of the two-time Portuguese Champion is valuable for Solskjaer's club as they're looking to get better in the upcoming months.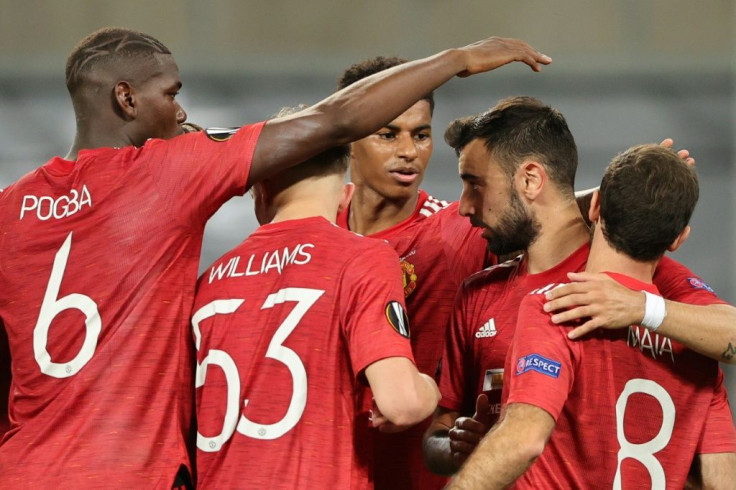 © Copyright IBTimes 2023. All rights reserved.