Manchester United vs. Bournemouth: TV Channel, Live Stream Info, Prediction, Time, For Champions League Decider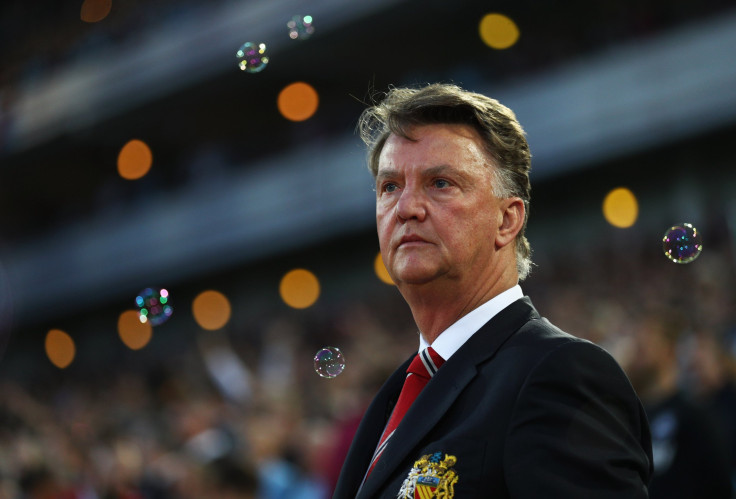 A late collapse against West Ham means Manchester United now need to beat Bournemouth on Sunday and hope their neighbors Manchester City slip up if they are so sneak into the fourth and final Champions League place. Louis van Gaal's side were leading 2-1 going into the final 15 minutes of last Tuesday's final ever match at Upton Park. But the concession of two late goals meant they immediately surrendered having a top-four place in their own hands.
Two points adrift heading into the final day, United require a Manchester City defeat at Swansea to allow a win over Bournemouth at Old Trafford to take them into the top four and earn a Champions League playoff berth.
"We are dependent on Manchester City and that's frustrating when you have the chance two games before the end to keep that advantage," Van Gaal said in his pre-match press conference. "But still it is possible so we fight until the end."
It has been widely speculated that failure to make the top four would cost Van Gaal his job after two years in charge. However, the former Barcelona and Bayern Munich coach, who also has an FA Cup final upcoming with Crystal Palace next Saturday, insists he believes he will be at Old Trafford next season, regardless of the outcome on Sunday.
"I have said I shall be here, that is my opinion, so the board has to decide if it is like that," he added. "We can win the FA Cup and we are still in the race. How many teams can say that? Not many. Our aim was to qualify. Of course you can say Manchester United need to be champions, yes I know the expectations are like that but I don't think that is realistic."
The signs appear to be that he will be around next season. It has been reported that Van Gaal vetoed the signing of Portuguese teenage midfielder Renato Sanches, who instead penned a deal with Bayern Munich this week. Meanwhile, Van Gaal has also been involved in altering the club's preseason schedule.
But there can be little doubt that his job will be made an awful lot easier if he can get Manchester United into the Champions League. To do that the team will need a vast improvement on the performance they put in at the Vitality Stadium last December, when Bournemouth ran out 2-1 winners.
For Bournemouth, the win completed a memorable double, having also beaten Chelsea the previous week. Those were the undoubted high points of their first ever season in England's top flight. But, most importantly, it is a campaign that will end with the south-coast side guaranteed to be playing in the Premier League once again next season.
Perhaps unsurprisingly, since their survival was effectively secured, the results for Eddie Howe's side have tailed off. In their last seven matches, they have claimed just four points. But Howe is adamant his players will up for one last challenge this season on Sunday.
"We won't need motivating for this one," he said. "Whenever you play Manchester United it's a historic occasion, so I am sure the players will be chomping at the bit to get out there. It's nice to be involved in games that mean something. We are a competitive team and relish that side of it, so it's a game we are all really looking forward to."
Prediction: Manchester United blew a huge opportunity in midweek to go into the final day in possession of fourth place. It was yet another example of the lack of progression that has been made under Van Gaal's stewardship. The positives for United are that their home form, at least in terms of results, has been impressive of late, and they will be taking on a team with nothing to play for. United should secure a routine win, before anxiously awaiting news from Swansea.
Predicted score: Manchester United 2-0 Bournemouth
Kickoff time: 10 a.m. EDT
TV channel: NBCSN
Live stream: NBC Sports Live Extra
© Copyright IBTimes 2023. All rights reserved.