Manchester United's Ole Gunnar Solskjaer Refuses To Comment On Job Speculation
KEY POINTS
Ole Gunnar Solskjaer sets aside the rumors regarding his job
Solskjaer takes responsibility for the 2-1 loss
The coach hopes that they could address woes in their coming matches
Head coach Ole Gunnar Soslkjaer finds himself in hot water once again after Manchester United sustained a disappointing setback in the UEFA Champions League on Thursday.
The Red Devils bowed to Istanbul Basaksehir, 2-1, sparking an uproar from pundits and club supporters alike. The heartbreaking defeat came a few days after yielding to Arsenal, 1-0, in the English Premier League.
The Old Trafford-based squad is still on top of the competition's Group H standings with two wins and one loss. Despite this, they've been rattled by a series of losses across different tournaments.
Ever since Manchester United's crushing 6-1 loss to Tottenham last Oct. 4 in the Premier League, Sky Sports resident analyst Roy Keane has been suggesting that Solskjaer might be on the verge of getting sacked.
As his future with the club is hanging in the balance, Solskjaer chooses to pin his focus on the betterment of his entire brigade.
"I decline to comment on such a thing. Of course, it's early on and opinions are out there all the time. You've got to stay strong. I'm employed by the club to do a job and I do that to the best of my ability with my staff," Solskjaer said, as quoted by Goal.
Solskjaer admitted that his wards committed several lapses in their crucial defeats at the hands of Tottenham, Arsenal, and now Istanbul Basaksehir.
"We were playing a short corner and everyone forgets to get back with the players they're playing against and Demba Ba snuck in behind us," he explained.
"Lack of communication and lack of good decisions, you don't really see those goals at this level. We shouldn't concede easy goals like this, we know how hard it is to create goals and create chances and when you give easy soft goals like the two we have done today it makes it hard," Solskjaer continued.
Istanbul opened the match with two quick goals, with Demba Ba and Edin Visca establishing a 2-nil edge. While Anthony Martial's header got Manchester United on board before halftime, their efforts to turn the tide in the last 45 minutes of play were futile.
He may sound very critical of his players, but the 47-year-old head honcho is taking full responsibility for the club's mishaps.
"Obviously, it's not a goal you normally concede. We've not done our duties and roles, there that's my responsibility. We were going to play a short corner, but we forgot our defending duties after we played a couple of short passes," he admitted.
Solskjaer hopes for a good turnout in their next outing as Manchester United is set to square off with Everton in the Premier League on Sunday.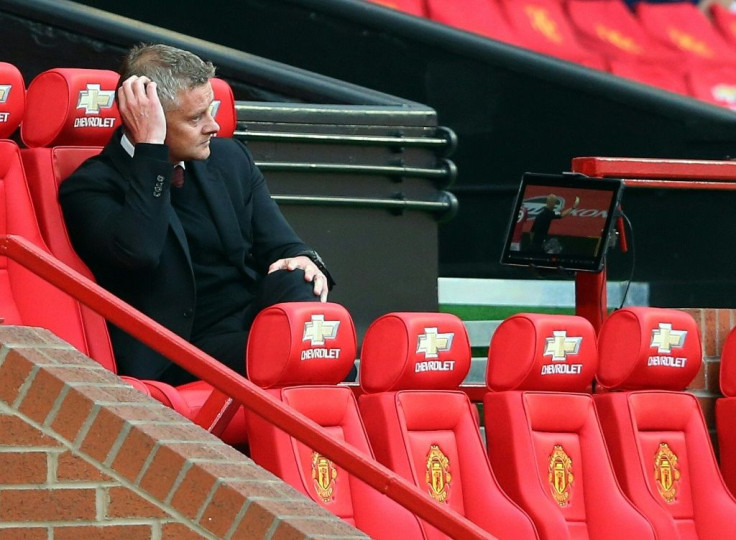 © Copyright IBTimes 2023. All rights reserved.