May Myat Noe, Burmese Beauty Queen on the Run with $200,000 Tiara After Being Stripped of Title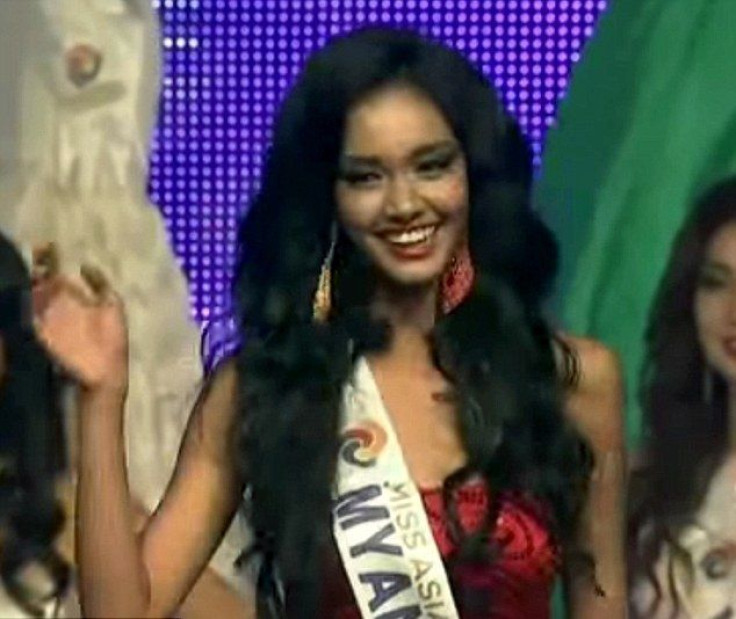 A Burmese beauty queen has run away with a $200,000 jewelled tiara after being dethroned as Miss Asia Pacific World.
May Myat Noe, 18, won the title in May, but was at odds with the organisers of the pageant from the outset, failing to comply with the very particular demands expected of the title holder.
The pageant committee reportedly wanted Noe to undergo a breast enhancement surgery in order to secure her a record deal.
David Kim, director of media for Miss Asia Pacific World, said: "We thought she should be more beautiful ... so as soon as she arrived we sent her to the hospital to operate on her breasts."
Kim explained that the competition's sponsors had paid $10,000 for her breast enhancement. "It's our responsibility. If she has no good nose, then maybe, if she likes, we can operate on her nose. If it's breasts, then breasts."
The pageant organisers paid for a 10-day trip for her and her mother to Seoul, South Korea, for the surgical procedure, but Noe remained in Seoul for three months, at the expense of the pageant.
Noe was given tickets for a flight back to the Burmese capital Rangoon, but did not show up. According to Malaysian news sites she cunningly duped the organisers by boarding an earlier plane.
She is still said to be in possession of the jewel-encrusted Swarovski tiara, worth between $100,000 and $200,000
The furious pageant organisers are now demanding the valuable headpiece back.
In a statement, they said that she "lied and never had respect for the main organisation, the national director, the manager, media or fans who made her the winner."
Mr Kim said: "Everyone knows she is no longer the queen, but she thinks as long as she keeps this crown she's the winner. She's not."
Meanwhile, Noe's picture has been removed from the pageant's official website with the announcement that she has been officially dethroned.
It is believed that the beauty queen will hold a press conference soon to present her version of events.
Burma started sending contestants to international beauty pageants for the first time in decades in 2012, following half-century of military rule and self-imposed isolation.
© Copyright IBTimes 2023. All rights reserved.