Mexico vs. Canada 2016: TV Channel, Live Stream Info, Preview For World Cup Qualifier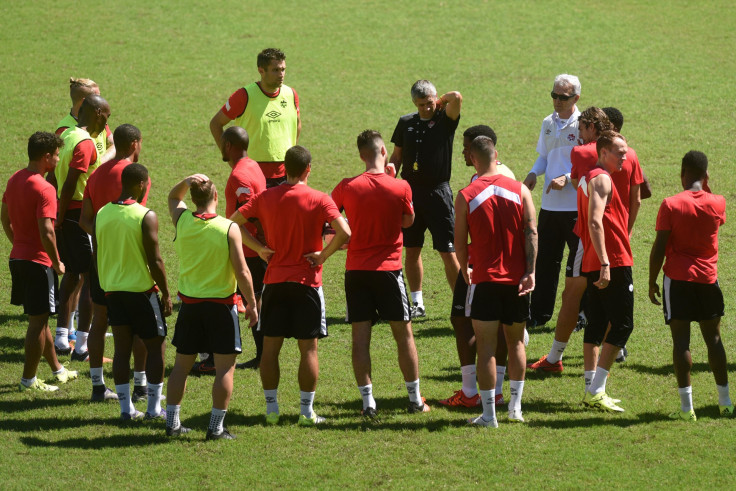 Following a debilitating 3-0 loss last week, Canada tries to rebound against Mexico when the CONCACAF nations clash in Tuesday night's World Cup qualifier in Mexico City.
Bentio Floro's side struggled to keep up with the much deeper and seemingly more confident El Tri, resulting in a mere two shots on goal. Now Canada must head to the intimidating Estadio Azteca, a place where Mexico's been all but untouchable in World Cup qualifying for the last 50 years.
However, Floro told the Toronto Sun that the extra security Mexico may feel at home could help Canada.
"Maybe [Mexico] will consider it impossible for us to win and they'll relax," Floro said.
Now in his third year as Canada's manager by way of his native Spain, Floro wouldn't question his players' determination but rather their execution and how they improve.
"I'm happy with our intention," Floro said. "I'm not happy with how fast we're increasing our level. I'd like some of our mistakes to have been corrected by now."
One of those corrections must come on the attacking side. The Canadians haven't scored in their last three matches and thus haven't claimed a victory since a 1-0 squeaker against Honduras on Nov. 14, which keeps them in second in the CONCACAF standings.
Mexico manager Juan Carlos Osario told reporters that he expects Canada to alter their lineup or even strategy after the three-goal drubbing, but he also has some changes in mind of his own.
"We believe that Canada will analyze and study the video as we will," Osario said. "They're going to see their possibilities and are going to change several aspects. We have to learn from those situations, that's why when we think about what could leave us with a positive result tomorrow. Plus, the possibility of having one, two or three players who can fulfill one certain function on the field, we plan on making changes. The structure will be the same."
Mexico will miss veteran defender Rafael Marquez, who strained an adductor in the first half of last week's first leg. Nestor Araujo may fill in for the 37-year-old.
Start Time: 10:30 p.m. ET
TV Channel: Fox Sports 1 USA, Univision Deportes USA
Live Stream: FoxSoccer2Go
© Copyright IBTimes 2023. All rights reserved.