Michael Jordan Officially Worn Shoes During 1991 NBA Finals Up For Auction
KEY POINTS
Signed and officially worn Air Jordans is up for auction
1991 Air Jordans are expected to fetch up to $800,000
1984-85 Jordan shoes are also on sale at Sotheby's and Goldin Auctions
Folks who don't mind spending big on collector's items are expected to go all out and get hold of these shoes worn by Michael Jordan from the 1991 NBA Finals.
They are a pair of Air Jordans that were signed and sent as a gift to former Nike Executive Sonny Vaccaro. He is the same executive who signed Jordan to his first sneaker deal.
Vaccaro plans to put up the shoes through Sotheby's and Goldin Auctions. These are special shoes that Jordan fans will surely want.
Aside from being officially signed by "His Airness," these are the same shoes that Jordan wore when he won his first NBA title with the Chicago Bulls.
"The sneakers have remained in my collection for 30 years, and as Jordan's legacy has only grown as the undisputed greatest of all time, I feel that now is the time to share them and their story with a new generation," Vaccaro said in a statement via USA Today.
Bidding for the Air Jordans will open online until December 7. Aware of the value that these kicks carry, Sotheby's and Goldin expect it to fetch somewhere between $500,000-$750,000.
"There are 10,000 pairs of Michael's shoes--his first dunk, his first game, this one, that one and they're all valuable and people save them," Vaccaro stated. "But this was me and him 30 years ago and I never thought I'd sell them, but it's the right point and the right time."
The 1991 Air Jordans will be part of "A Century Of Champions," an unparalleled collection of sports memorabilia spanning the past 100 years of global sporting history.
Aside from the special Air Jordan shoes, there are other Jordan shoes to check out. That includes a 1985-86 game-used and signed Air Jordan Dunk Sole sneakers.
These are the first pair ever offered for public sale, and it is expected to fetch somewhere between $600,000 and $800,000.
These shoes are one of only five pairs known to exist. The sneakers are a classic pair of red and white Jordans worn by the NBA great during his second season.
Aside from the two pairs, other Jordan paraphernalia up for auction includes a 1984-85 Jordan game-used Chicago Bulls home uniform which could be worth from $200,000 to 300,000.
For a list of the items up for auction, check it out here.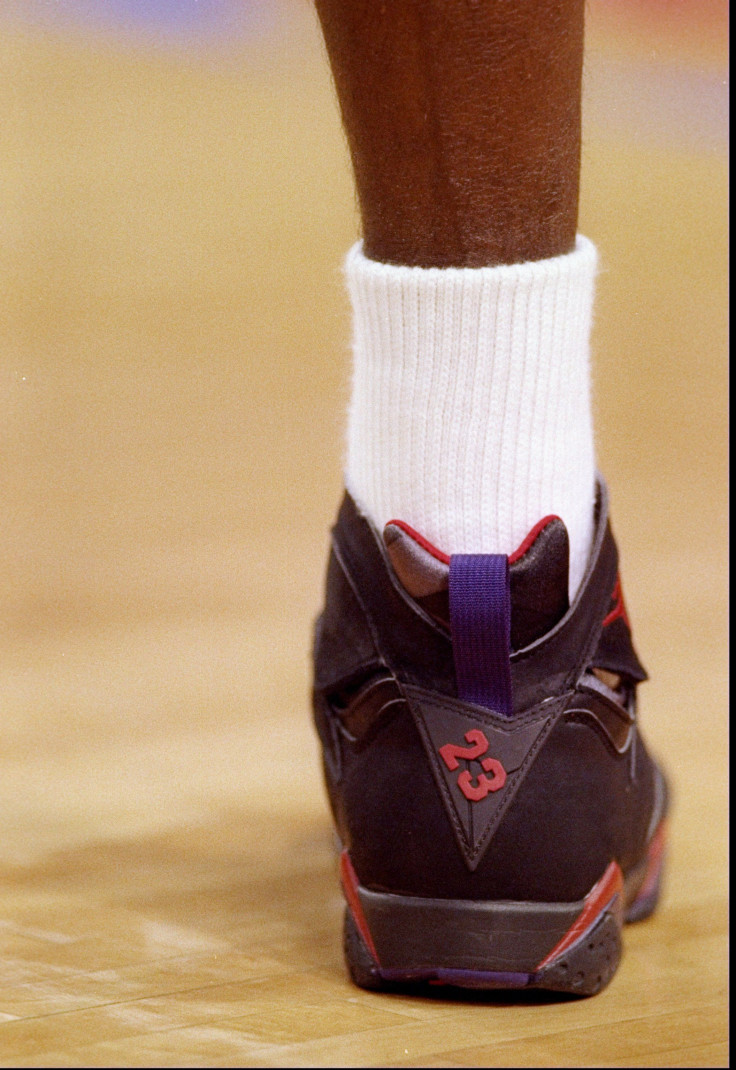 © Copyright IBTimes 2023. All rights reserved.