Michael Schumacher And Son Mick Similar In One Incredible Aspect, F1 Team Boss Says
KEY POINTS
Mick Schumacher knew at an early age that he didn't want to be recognized just because of his father Michael
Alpha Tauri team boss Franz Tost revealed the one similarity he sees in Michael and Mick
The 21-year-old wants to have the same consistency as his legendary father
Mick Schumacher might not be aiming to copy his father's style, but Formula One team boss Franz Tost sees one similarity between them.
There has been quite a buzz in F1 after Michael Schumacher's son Mick signed a multi-year contract with Haas in December. As expected, many have kept their eyes on Mick, hoping to see if the youngster has the potential to follow in the footsteps of his legendary father.
In a recent interview with F1 Insider, Scuderia Alpha Tauri team principal Tost shared his thoughts about Mick, having witnessed the 21-year-old's exceptional F2 career. According to Tost, there are only a few drivers who put so much effort into achieving success, and apparently, Michael and Mick are similar when it comes to this aspect.
"The driver is the person who gives the engineers the right feedback to make the car faster," Tost explained. "Successful drivers always stay with a team longer because of that. It provides a system so that at a certain point, they have the car completely to their liking. That's a quality that very few possess. The driver is always the key to success."
"Michael Schumacher was like that, Sebastian Vettel too, and I see the same approach incidentally with Mick Schumacher," the Formula One team boss added.
Though some in F1 have already seen some of Michael's traits in Mick, the younger Schumacher himself knew "early on" that he wanted to be a legitimate Formula One champion rather than be recognized just because of his famous last name.
"I realized fairly early on that I wanted to be a Formula 1 driver, a champion. I'd used different names to sort of race undercover, improve without too much of the notoriety of being 'my father's son'," Mick wrote for Under Armour in June last year.
Mick just recently finished his third proper test outing with Ferrari. And though the German strives to make a name for himself in the sport, he admitted that he hopes to have the same "consistency" his father had during his stellar career.
"I definitely look at what he achieved and I try to learn from it," Mick recently told Formula1.com of his father Michael. "He's been the benchmark for so long and for me he's still the benchmark, so I'll always refer to him. That's on the sporting side, and on the human side I'll always admire how his consistency across all those years and how he kept his feet on the ground. That's something I appreciate very much, but also something I can learn from and carry through my career."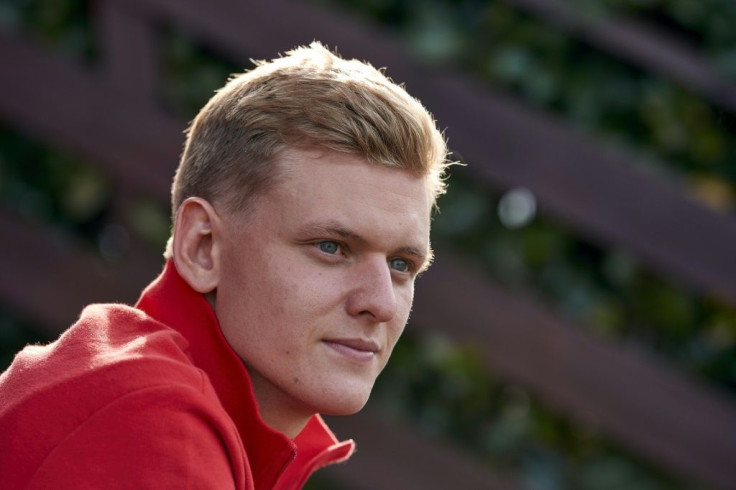 © Copyright IBTimes 2023. All rights reserved.