MLB: Donovan Mitchell's Dad Asked Not To Report To New York Mets' Facility To Get Tested For Virus
KEY POINTS
Donovan Mitchell's dad is also being tested for coronavirus disease
The older Mitchell said that he saw his son the last time was during their game against the New York Knicks
Mitchell Sr. is the Mets' Director of Player Relations and Community Engagement of MLB team New York Mets
After the news that the NBA has suspended the ongoing season to avoid the spread of the novel coronavirus, reports named Utah Jazz' star guard Donovan Mitchell as the second player from the team – and in the league – who was diagnosed with COVID-19. The news was first reported by ESPN's Adrian Wojnarowski and was met by mixed reactions by the fans.
The New York Daily News reported that Donovan Mitchell, Sr., the dad of the Jazz' all-star was told not to report to the facility of the New York Mets so he can be tested for the said virus. The MLB released a state about how they are treating this situation.
"When news surfaced last night of the situation involving the Utah Jazz, we immediately contacted Donovan Mitchell Sr. to advise him to not report at our facility this morning. Upon learning today that his son, Donovan Mitchell Jr., tested positive for the Coronavirus, we brought that fact to the attention of our medical team, who recommended, as a precautionary measure, that Donovan Sr. be tested, and we are making those arrangements."
Reports say that the older Mitchell most recently saw his son when his team played the New York Knicks but it was still undetermined whether his son has already acquired the virus. Mitchell Sr. is the Mets' Director of Player Relations and Community Engagement.
The third-year Jazz player went to his Instagram account and confirmed the reports about his current health condition. On his post, the 23-year old Mitchell thanked all the people who wished him well after learning the news about him being infected by the virus."Thanks to everyone who has been reaching out since hearing the news about my positive test, said Mitchell. "We are all learning more about the seriousness of this situation and hopefully people can continue to educate themselves and realize that they need to behave responsibly both for their own health and for the well being of those around them."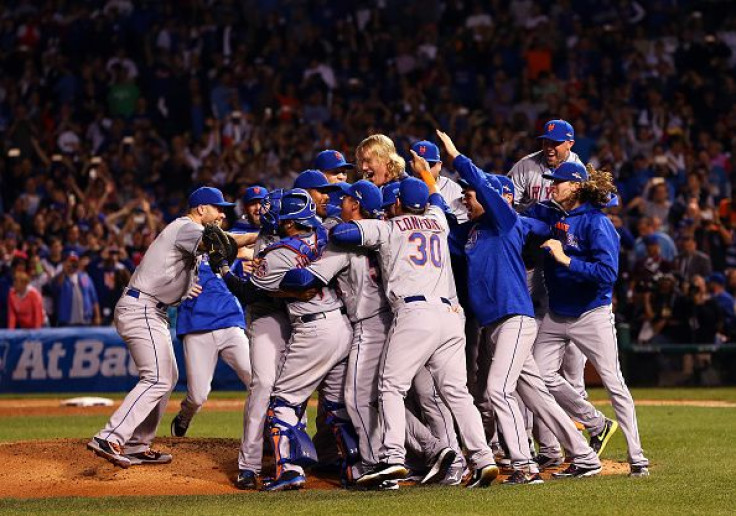 © Copyright IBTimes 2023. All rights reserved.