MLB No-Hitters Are Hot: How Many More Will Be Pitched This Season?
The 2021 MLB season has become the year of the no-hitter. Six pitchers have accomplished the feat with less than 30% of the schedule complete, and it certainly reasons that several more are on the way.
The record for no-hitters in a single season during the modern era is seven, a number that was reached four separate times from 1990 to 2015. All the way back in 1884, eight no-hitters were thrown.
What are the chances that the all-time record will be broken broken this year? Pretty good given that only three more are needed with more than five months remaining in the regular season.
The betting odds suggest that history could be made, but the record won't be completely shattered. Bovada has set the odds of there being fewer than three more no-hitters at -210. The sportsbooks lists +155 odds for the season to feature at least three additional no-hitters.
The official number of no-hitters reached six this week when a pair of pitchers made history on back-to-back nights. Detroit Tigers starter Spencer Turnbull no-hit the Seattle Mariners on Tuesday, and New York Yankees right-hander Corey Kluber did it to the Texas Rangers on Wednesday.
Three pitchers have thrown no-hitters without even walking a batter, although they fell short of pitching perfect game. Within the span of five days, San Diego Padres pitcher Joe Musgrove and Chicago White Sox starter Carlos Rodon each threw nine scoreless innings with the only blemish on their night being a hit batter. John Means of the Baltimore Orioles was basically perfect, but a runner reached first base on a third strike that wasn't caught.
Two days after Means' no-hitter, Cincinnati Reds pitcher Wade Miley threw a no-hitter against the Cleveland Indians. The Indians, Mariners and Rangers have all been no-hit twice this season.
Unofficially, MLB is up to seven no-hitters. Arizona Diamondbacks pitcher Madison Bumgarner tossed seven no-hit innings against the Atlanta Braves in the second game of a double-header. It's not recognized in the record books as a no-hitter because Bumgarner didn't go nine innings, even though he didn't have the chance to do so.
If this current pace continues, the season would end with more than 20 no-hitters. One MLB general manager previously predicted to ESPN's Buster Olney that there could be 15 to 20 no-hitters in 2021.
Hitting major-league pitching appears to be harder than ever. More and more pitchers have elite velocity, and spin-rates are making some breaking balls virtually unhittable.
"Pitchers, more than ever, based on information, know exactly what their strengths are, what their weaknesses are," Yankees manager Aaron Boone said after Kluber's no-hitter, via The New York Post. "They're outfitted with the absolute right repertoire for their skill set.
"So you don't have a lot of guys going out there throwing pitches that they probably shouldn't throw because you can analyze everything so much. You're able to make little adjustments and learn things in real time almost with how the ball spins and what you should be doing a little different. Then I think the game plans are a lot more spot on than ever probably."
The batting average across baseball is .236, which would be the lowest in history for a full season. Teams are also striking out at a record rate, averaging 8.99 per game.
The average MLB team is recording 7.83 hits per game. Twenty years ago, teams were recording more than nine hits per contest.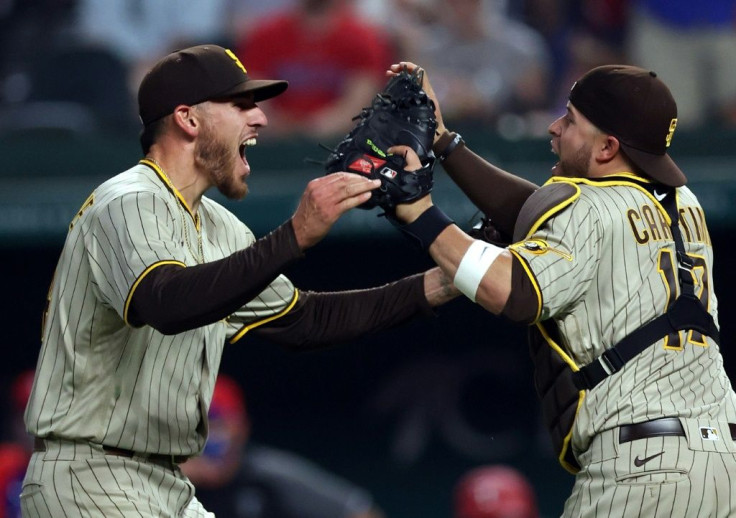 © Copyright IBTimes 2023. All rights reserved.