MLB Payrolls 2016: Dodgers, Yankees, Cubs Among The Top Spenders This Season?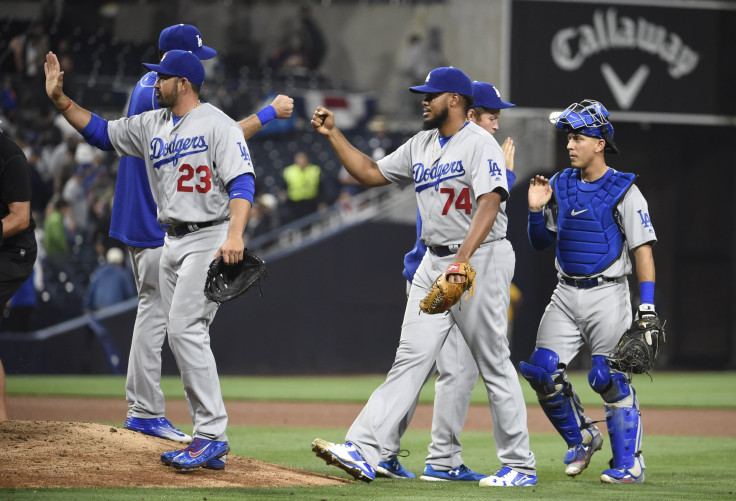 The Los Angeles Dodgers and New York Yankees entered 2016 MLB Opening Day with far and away the highest payrolls in baseball, but spending the most money in no way guarantees success. If last year is any indication, the best teams this season could be the ones with modest payrolls.
The Kansas City Royals and New York Mets faced off in the 2015 World Series, owning the No.17 and No.19 payrolls, respectively, to start the season. Both teams added salary before the trade deadline as they made a push towards the playoffs, but they didn't spend nearly as much as a bunch of teams that failed to make the postseason.
The St. Louis Cardinals, Pittsburgh Pirates and Chicago Cubs owned the top three records last season, even though none of the NL Central teams spent an inordinate about of money. The Cardinals and Cubs ranked 13th and 16th, respectively, in payroll, while the Pirates were one of eight teams that didn't spend at least $100 million.
Twenty teams begin this season with a payroll of at least $100 million, and only the Dodgers and Yankees are above $200 million. After losing Zack Greinke to the Arizona Diamondbacks, L.A.'s payroll is about $23 million less than it was last year when they won 92 games, but failed to win a playoff series. The Yankees' payroll is up more than $11 million to $227,854,349 after the team was shut out in the 2015 AL Wild-Card Game.
Of the teams with the 10 highest-payrolls last season, only four made the playoffs and just one won a postseason series. The Detroit Tigers and Boston Red Sox had the fifth and six-highest payrolls, and both finished in last place in their respective divisions.
Despite last year's results, most of the teams that are expected to compete for the 2016 World Series have high payrolls. The Chicago Cubs have the best championship odds after giving out the biggest offseason contract to any position player and ranking sixth with a payroll of over $167 million. Four of the six teams that began the season with 12/1 or better World Series odds rank among the top six payrolls.
The average 2016 MLB payroll is just over $131 million. No team that won a playoff series last year began the season with a payroll of more than $127 million.
2016 MLB Payrolls [Spotrac]
1) Los Angeles Dodgers $253,639,162
2) New York Yankees $227,854,349
3) Boston Red Sox $199,864,178
4) Detroit Tigers $199,525,500
5) San Francisco Giants $171,464,943
6) Chicago Cubs $167,444,167
7) Los Angeles Angels $166,831,190
8) Texas Rangers $161,246,720
9) St. Louis Cardinals $149,186,000
10) Baltimore Orioles $147,943,713
11) Washington Nationals $146,686,385
12) Seattle Mariners $144,996,858
13) Toronto Blue Jays $140,582,027
14) Kansas City Royals $137,606,125
15) New York Mets $130,612,115
16) Chicago White Sox $115,998,667
17) Colorado Rockies $113,242,571
18) Minnesota Twins $104,591,200
19) Philadelphia Phillies $103,346,668
20) San Diego Padres $100,547,000
21) Pittsburgh Pirates $99,960,499
22) Arizona Diamondbacks $98,657,436
23) Cleveland Indians $98,006,899
24) Houston Astros $96,643,000
25) Cincinnati Reds $93,171,452
26) Oakland Athletics $85,823,390
27) Atlanta Braves $84,821,541
28) Miami Marlins $70,464,500
29) Tampa Bay Rays $64,120,323
30) Milwaukee Brewers $62,964,319
© Copyright IBTimes 2023. All rights reserved.