MLB Rumors: Ex-GM Says LA Dodgers Don't Need Manny Machado
Manny Machado and interested Major League Baseball (MLB) teams are playing the waiting game right now. Several teams have been linked to the 26-year-old, but a former general manager believes the third baseman is not a necessity for the Los Angeles Dodgers.
In an exclusive report from TMZ Sports, ex-GM Ned Colletti said he believes the Dodgers already have enough talent to deal with. Colletti held the position from 2006 to 2014.
Looking at the Dodgers, he believes that the presence of Corey Seager at shortstop and Justin Turner at third base makes it useless to go after Machado.
"It's not like the team is missing great players. They've got great players in the same spot," he said.
Regardless, it seems that his take hardly made a difference. The new people at the helm still tried to make a go at Machado, holding some talks with the Dominican-American professional baseball player earlier this offseason.
Looking ahead, the possibility of signing Machado may dampen even more following the signing of A.J. Pollock. Los Angeles signed the 31-year-old to a four-year $55 million deal, one that included a $10 million player option for a fifth year, Beyond the Box Score reported. He can also opt out after three years if he meets a certain threshold of plate appearances.
With the Dodgers' interest in Machado likely fading away, the Chicago White Sox is now looming as the potential landing spot for the 26-year-old free agent. The Philadelphia Phillies are another team in pursuit of Machado, but a face-to-face meeting with Bryce Harper had reportedly led them to prioritize the right-fielder over the shortstop.
If not a long-term deal, Machado could end up considering a one-year contract. According to the New York Post, a one-year pact worth $35 million deal could make sense.
Machado could sign the short-term deal and become a free agent next season once more. If so, he would join a mix that would include shortstop/third basemen Nolan Arenado, Josh Donaldson, Anthony Rendon, Xander Bogaerts and Didi Gregorius.
Expanding on that though, he could end up receiving more money in the range of $175 million offers once more for at least seven years. Adding it all up, he could get a total of eight years at $210 million if he could score a one-year, $35 million deal -- something that gives him better control of his future.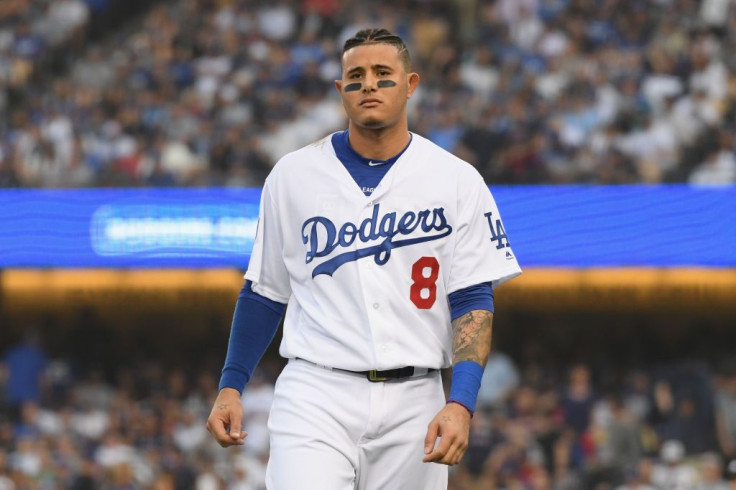 For Machado, the possibilities are endless at this point. But before getting beyond that, he still needs to find a team that best suits him.
© Copyright IBTimes 2023. All rights reserved.