MLB Trade Rumors 2016: Dodgers, Yankees, Nationals Looking To Make Deals? Chris Sale Available?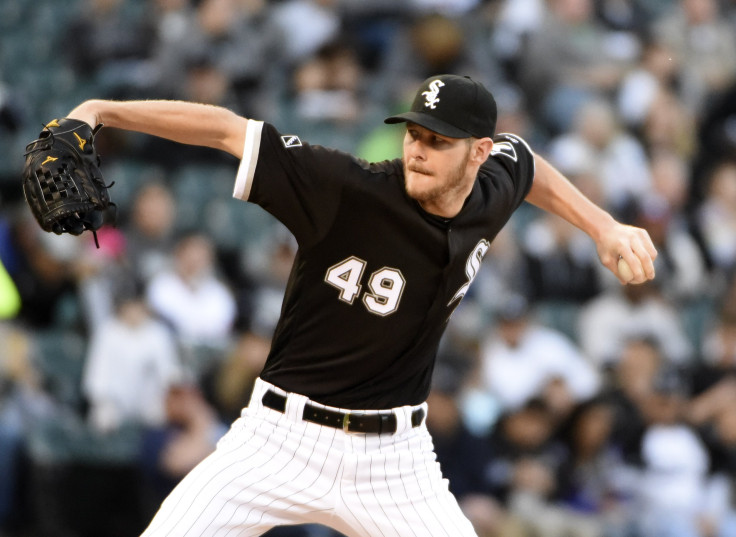 With the 2016 MLB trade deadline just a few days away, a few contenders are looking to make a splash and improve their pitching staffs. The Los Angeles Dodgers and Washington Nationals have expressed interest in acquiring a few of the best pitchers in baseball, but potential deals will be contingent upon the willingness of certain teams to become sellers.
The New York Yankees will control much of the potential activity that goes down in the days leading up to the trade deadline. Many objective observers—as well as Yankees general manager Brian Cashman, according to reports—believe the team should forfeit their playoff hopes and trade their top veterans. But New York remains within striking distance of a playoff spot, and the chances of the team dealing their top trade assets, most notably closer Andrew Miller, continue to diminish with each victory.
Having won eight of their last 10 games, New York is four games above .500 for the first time this season. They trail the Baltimore Orioles by 6.5 games for first place in the AL East, and the Yankees are four games out of the second wild-card spot. However, the team is in fourth place in the division, and they trail three teams for the AL's final playoff spot.
Yankees owner Hal Steinbrenner won't give up on the season if the team continues to show signs of life, and that likely means holding onto Miller. Miller is third among all relievers with a 2.2 WAR, striking out 77 batters in 45.1 innings with a 1.39 ERA and a 0.77 WHIP. New York dealt Aroldis Chapman to the Chicago Cubs this past weekend, but he was set to become a free agent, while Miller remains under contract through the 2018 season.
The Washington Nationals have not given up their pursuit of Miller, even if the Yankees might be leaning towards keeping him. Washington has a four-game lead in the NL East, but closer Jonathan Papelbon has struggled with a 4.18 ERA. The Nationals don't want to give up any of their top prospects, which is what it would cost to land New York's closer.
Perhaps the Nationals will budge on their stance if they continue to blow late leads. Papelbon has lost the Nationals' last two games, and Washington's relievers have three losses in five contests.
The Dodgers would be interested if the Yankees decide to trade Miller, according to Joel Sherman of The New York Post. But L.A. leads the NL in bullpen ERA, and they are more focused on improving the starting rotation.
The Dodgers trail the San Francisco Giants by 2.5 games in the NL West, and they lead the NL wild-card race, ahead of the third-place New York Mets by three games. Their starting rotation as currently constructed is probably not good enough to win a World Series, and L.A. is willing to make a big move in order to change that.
The odds of the Chicago White Sox trading ace Chris Sale might not be high, but that won't stop the Dodgers from pursuing him. Sherman reports that Los Angeles would be willing to deal Julio Urias, who might be the best pitching prospect in MLB. Urias made his debut in May, and though he has a 4.69 ERA in nine starts, he's just 19 years old.
The Dodgers were unwilling to trade Urias at the 2015 trade deadline, but their pitching staff is substantially weaker than it was a year ago. Led by Clayton Kershaw and Zack Greinke at the front of their rotation, the Dodgers were among the favorites to win the championship. Now, Greinke is with the Arizona Diamondbacks, and Kershaw is dealing with a back injury that will keep him on the shelf for an undetermined amount of time.
Sale is having a Cy Young caliber season, tied for the AL lead in wins and WHIP. The White Sox are barely in playoff contention with a .500 record, but Sale has a favorable contract, signed through the 2019 season with upcoming yearly salaries of $12 million, $12.5 million and $15 million.
© Copyright IBTimes 2023. All rights reserved.