MLB Trade Rumors: Kris Bryant, Cubs Try To Make Things Work For Now
KEY POINTS
Bryant will be starting leadoff for Cubs
Bryant, Cubs set aside issues for now
Bryant trade could still happen
The Chicago Cubs and three-time National League All-Star Kris Bryant will try to make things work out for now. Though he has been tied up to several potential trade deals, nothing went down for the 28-year-old outfielder. Hence, he has no choice for now but to set aside his qualms and play for Chicago at least to start the MLB season.
The Cubs will continue to have team control over Bryant for the next two seasons. The slugger avoided arbitration with the Cubs recently, agreeing to a one-year $18.6 million contract. Rumors swirled on a potential MLB trade with several teams like the New York Yankees, Philadelphia Phillies, Texas Rangers, Atlanta Braves and the Washington Nationals. As most know by now, nothing went down.
With the smoke clearing, Bryant may just have to wait for the right time. With a new manager in place (David Ross), it appears the World Series champion is ready to give it a shot. And based on a report from the Chicago Sun-Times, it seems Bryant is ready for it with a bit of intrigue on the side.
"The biggest thing with the trade rumors that has disappointed me is the fact that I feel like people – not everybody – [are saying] the reasoning behind it is, 'Let's get rid of him now, because he doesn't want to be here in two years,' " Bryant said. "Never once have I said I never wanted to play here. … Of course, I would love to play here."
When it comes to Bryant's sincerity, critics are likely to eat into that. But being the new leadoff hitter could mean a lot of things. For now, it takes the attention of trade rumors. Also, a meeting between Bryant and Ross could point to a different direction for the Cubs, MLB.com reported.
"He's on board. I'm on board. It's something I've been thinking about long and hard. I'm excited about it. I don't know about you guys, but I'm super excited about it. I would hate to be on the other side and look at that big boy step in the box to lead things off and what he can do," Ross said.
Bryant has one more year of arbitration eligibility remaining and will be a free agent following the 2021 MLB season. On how long he will remain a Chicago Cub is anyone's guess.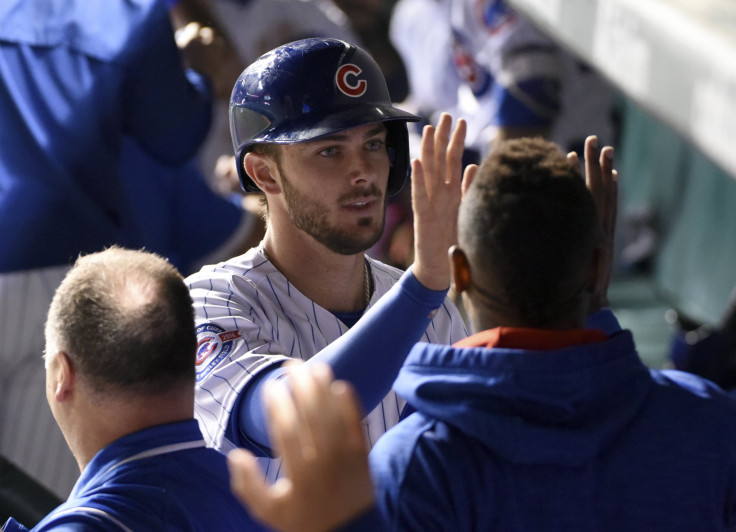 © Copyright IBTimes 2023. All rights reserved.