Mutant Apes Missing Nostrils And Fingers Discovered In Uganda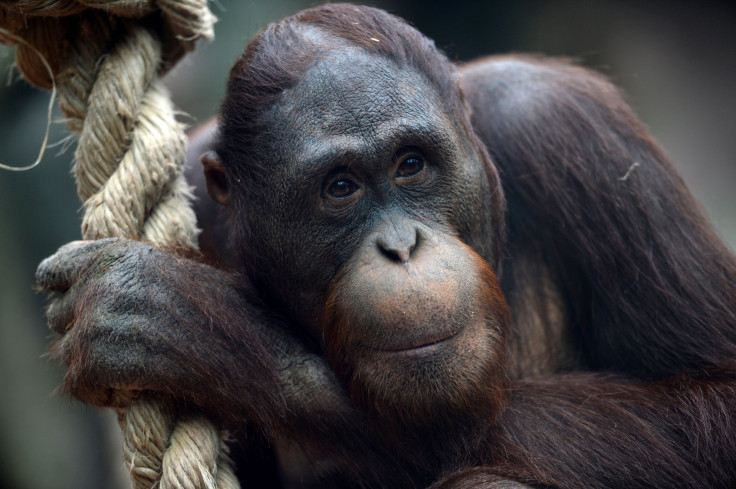 Scientists reportedly discovered a group of mutant apes in Uganda with abnormally shaped noses, missing fingers and in some cases, no nostrils at all.
The scientists concluded that a hazardous cocktail of insecticides used by local farmers caused the apes' deformities, though the farmers reportedly claimed that the pesticides were not a threat to the endangered apes. Researchers aimed to look into the potentially dangerous effects chemicals could have on humans, the Verge reported Friday.
The apes, discovered in Kibale National Park in Uganda, seemed to have different issues due to the chemicals. Most of the female apes appeared to have little to no sex drive, concave faces and missing fingers, according to a recent study published in Science of the Total Environment.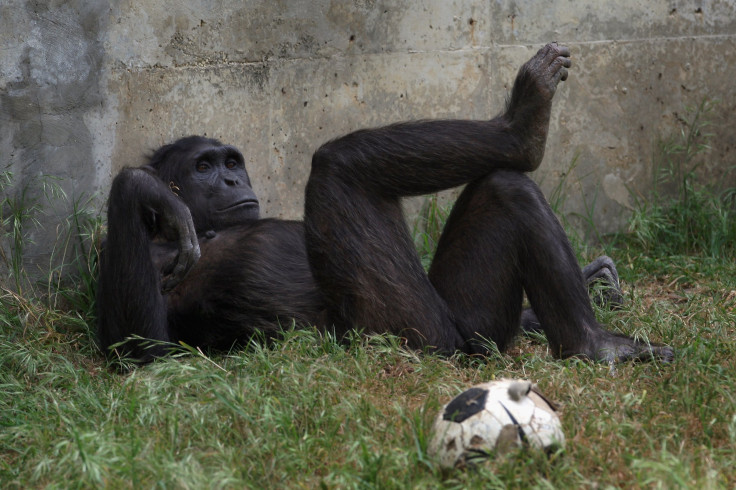 Kibale National Park, located in southern Uganda, is one of the most species-diverse regions in Africa. These deformities — especially facial deformities — weren't found in apes until 2014, and there were only two instances before 2014, according to the Verge.
Twenty-five percent of chimps and 17 percent of baboons in the area were born with noticeable physical deformities by 2016, while other populations born just nine miles away were healthy.
"Sixteen young individuals of the 66 chimpanzees monitored exhibit abnormalities including reduced nostrils, cleft lip, limb deformities, reproductive problems and hypopigmentation," the study continued.
Researchers hoped to further their study, but the apes are protected by laws that prevented the scientists from taking blood samples or interfering with them in any way. However, the scientists took soil samples from a nearby farm and also tested local fish for pesticides.
"Our inquiries in villages and tea factories near Sebitoli revealed use of eight pesticides (glyphosate, cypermethrin, profenofos, mancozeb, metalaxyl, dimethoate, chlorpyrifos and 2,4-D amine)," the study read.
"Chemical analysis of samples collected from 2014 to 2016 showed that mean levels of pesticides in fresh maize stems and seeds, soils, and river sediments in the vicinity of the chimpanzee territory exceed recommended limits," the study added.
Subsequent environmental tests found high levels of a chemical called Chlorpyrifos, which scientists attributed to the apes' deformities. The chemical kills insects by destroying their nervous systems, which ultimately resulted in death.
Scientists concluded that same chemical at high doses could cause neurodevelopmental issues in children that could be fatal. Scientists also discovered another insecticide on a nearby farm known as DDT, which the U.S. government banned in the 1970s.
Uganda agreed to the Stockholm Convention in 2014, a United Nations treaty that eliminated the use of hazardous chemicals like DDT.
Colin Chapman, an author of the study from McGill University, looked to conduct research to study any possible effects the chemical may have on local residents. The residents obtained drinking water from a source near the contaminated area.
"If the chimpanzees are getting this mostly from runoff and eating a little bit of the seeds and crops, then what about all of the people?" he said.
© Copyright IBTimes 2022. All rights reserved.
FOLLOW MORE IBT NEWS ON THE BELOW CHANNELS