NAACP Bombing: Racism In Colorado Springs Has Long Been A Contentious Subject For Some Local Blacks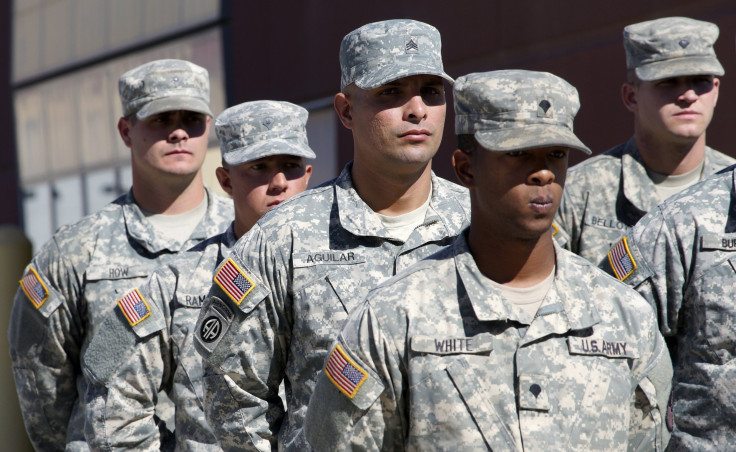 From elementary through high school, Colorado native Winston Grady-Willis remembers having the N-word hurled his way on the playground and in hallways "more often than not." There were only a few minority people spread across the region's mostly white, conservative towns, he said. Still, it wasn't difficult to find other African-Americans who had endured similar incidents of racism and discrimination, said Grady-Willis, a black man born in Pueblo, located about 44 miles south of Colorado Springs, where authorities were investigating an explosion near an office of the local chapter of the NAACP.
The FBI stopped short this week of labeling Tuesday's bombing a hate crime, instead calling it a possible case of domestic terrorism. Local and federal authorities have asked the public to be on the lookout for a white male in his 40s, who was last seen by witnesses Tuesday morning driving a white pickup truck from the scene of the explosion. No one was wounded by the makeshift device, but the blast charred an exterior wall of the building, the Gazette reported.
Authorities' reluctance to use the hate crime label puzzled Grady-Willis, 49, who left Colorado as a young man to attend college and returned four years ago to head the Africana Studies Department at the Metropolitan State University in Denver. It's no secret, he said, that a racist element has existed among some whites in Colorado for many decades, as people of other races have spread from the state's urban centers into whiter communities.
"Usually when blacks in Colorado talk about life in this state, they speak about two Colorados: one for blacks and one for conservative whites," he said, noting the significant cultural divide.
Denver, about an hour north of Colorado Springs, was one of the first communities north of the Mason-Dixon Line to initiate a court-ordered desegregation of its schools. In 1973, empty school buses that would have been used to transport black students to schools in white neighborhoods were bombed by a racist group. Such groups have a history in the state, according to the Southern Poverty Law Center, an Alabama-based group that tracks hatred and bigotry nationwide. The group lists 17 hate groups in Colorado, including the Loyal White Knights of the Ku Klux Klan.
In more recent years, the influx of Hispanics into the Centennial State piqued the interest of outside white supremacist groups, which see Colorado as fertile ground for recruitment. Many years of racial strife and disparities in the state's education system and lack of economic opportunities for minorities made the NAACP in Colorado a important force for blacks and Hispanics who felt voiceless in white-dominated institutions, Grady-Willis said. The Colorado Springs NAACP branch, founded in 1920, had been at the forefront of advocacy for the area's minorities, and participated in the protests that erupted nationwide following the police killings of unarmed black men in Missouri and New York last year.
"That might inform why [the explosion] happened," Grady-Willis said. "It's domestic terrorism in response to this upsurge. We don't know all of the facts yet, but this is why the presence of the NAACP is so important. It's been among the strongest, if not the strongest, chapters in the state."
In media interviews, Henry Allen Jr., president of the Colorado Springs NAACP, said Tuesday's attack seemed to come out of nowhere. The office reopened on Thursday. A spokeswoman for the FBI's Denver office said agents were exploring all possible motives. Allen and Rosemary Harris Lytle, president of a regional NAACP state conference that includes Colorado, Montana and Wyoming, could not immediately be reached for comment.
Colorado Springs boasted a population of about 439,858 in 2013, according to the U.S. Census Bureau. The community with strong military ties -- home to the U.S. Air Force Academy -- is 80 percent white, 6.2 percent black and 2.9 percent Asian at the latest count. Hispanics, a rapidly increasing segment of the population, make up 17.1 percent of Colorado Springs residents, up from 15.3 percent in 2010.
Among the city's 41,023 businesses in 2007, just under 3 percent were owned by blacks, while Hispanics owned 5 percent and Asians owned 3.5 percent, according to census data. Those numbers are reflected in a long-held feeling of political and economic disenfranchisement among minorities in the city, said James Tucker, publisher of the African American Voice, a monthly newspaper in Colorado Springs.
"We're treated like we're invisible," Tucker said in an interview on Friday. In the 40 years he has lived in Colorado Springs, Tucker said he has been at odds with the conservative viewpoint that dominates most institutions in the city. His newspaper, which has issued uncompromising indictments of public officials deemed enemies of civil rights and equality for local blacks, is not allowed on the nearby military post, Fort Carson, he said.
"I'm afraid to go on post because they don't want the paper there," said Tucker, who is a veteran himself. He has also been at odds with the local NAACP chapter, which he said has done little to address persistent economic and educational disparities for blacks.
Tucker said change in Colorado Springs will require different leadership in the local chapter. "People have to rise up and demand changes," he said. "We've elected blacks on the city council before. But we can also have blacks in positions and most of them are going to be powerless. That's not just in Colorado Springs. That's all over the country."
Keith King, the Colorado Springs City Council president, said the local government's relationship with blacks, the growing Hispanic population and the NAACP was good. "I think we have a friendly relationship with them. We are a nonpartisan government. We don't run based on party affiliation. We run districts and the discussion we have with the community is honest, frank and productive," he said.
King said members of the city's governing body, who are all white, were notified of the explosion at the NAACP office "fairly rapidly." He said he and his colleagues would strongly condemn the act if authorities determined it to be a hate crime. "That is absolutely not tolerated in this city," King said. "We are not going to allow any type of action or discrimination to exist in this city."
As for the potential presence of white supremacist and hate groups, King said, "They are not welcomed here. I don't care whether it's against blacks or Hispanics or Asians. We are not known for that here."
© Copyright IBTimes 2023. All rights reserved.