Nadal Accepts Federer As Greatest, Says Rod Laver Also On Par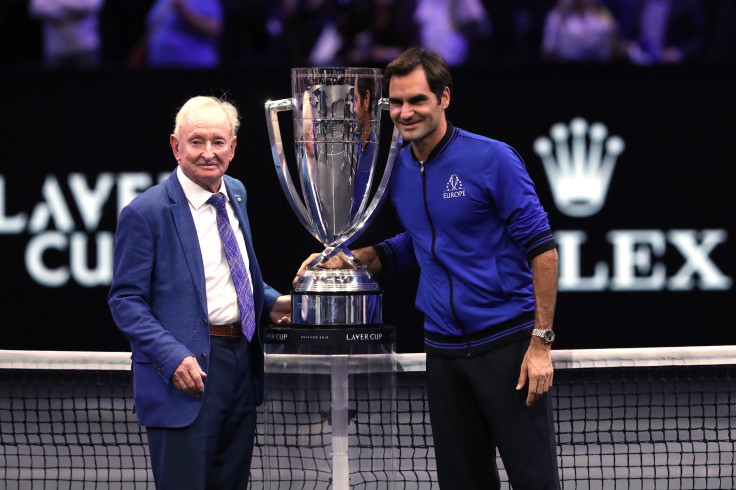 Rafael Nadal has no doubts that long-time rival and friend Roger Federer is the best tennis player in the history of the game, owing to his achievements in a career that has spanned two decades.
But the Spaniard believes there is one other player that can be placed in the same category as the Swiss ace and that is Australian tennis legend Rod Laver, who is still considered by many as the greatest ever.
Nadal was hesitant to discuss the topic of great players, as he is also considered amongst the best, but the Spaniard was quick to name the two greats. Federer has won 20 men's singles Grand Slam titles during his career and also holds the record for most consecutive weeks as the number one.
Apart from that, he is also only behind Jimmy Connors in the race for number of ATP singles titles. He is currently ranked number two in the world having made a successful comeback from injury in 2017.
Nadal, the world number one at the moment, believes Laver could have won as much as Federer had he not been banned from playing Grand Slam tournaments for five years before the Open Era commenced in 1968. The Australian great is the only player to have completed the Calendar Slam — winning all four majors in the same year — on two occasions in 1962 and 1969 with the latter being the only time it was done in the Open Era.
"For me, (it) is difficult to talk about the things that I don't have the whole information," Nadal said when asked, who was the greatest of all time, as per Tennis World USA.
"But Rod Laver is in the picture. If I have to say something about Rod, if we can compare Roger with another one (who is) the best in history, (it has to be) with Rod Laver because he won two times, no, the Grand Slam, so then he didn't play the Grand Slams for few years because he turn professional, so he was not able to play."
"So he won once, and then he played again another time and he was able to win. In theory, during that years, that going to be the best years for him. So he would have the chance to win as much as Roger did," the 17-time men's singles Grand Slam winner explained. "You never know. But is true that for sure is one of the players that going to be in the history of our sport forever."
Nadal and Federer are still dominating the men's game despite being in the latter stages of their careers — but they now have Novak Djokovic, who is also in the frame to be considered amongst the tennis greats having won his 13th and 14th Grand Slam title in 2018.
© Copyright IBTimes 2023. All rights reserved.