Napoli Boss Blasts Transfer Market 'Buzzards', Ready To Lose Koulibaly
KEY POINTS
Napoli prexy lambasts "buzzards" preying on their players at a bargain
De Laurentiis aware Koulibaly as good as gone
De Laurentiis prefers to let other clubs give an update on Koulibaly status
Kalidou Koulibaly is one player linked to a possible move out of San Paolo Stadium and S.S.C. Napoli is ready for his exit. However, he is not about to comment on anything tied to the 29-year-old player. Rather, he prefers other clubs to give their take since they are the ones in hot pursuit of the center-back.
There are three teams linked to Koulibaly - Manchester United, Manchester City and Paris Saint-Germain. When asked to comment, Napoli president Aurelio De Laurentiis stressed that such questions should be directed at the three clubs or teams that can afford to pay "certain amounts."
"You should ask Manchester United, City or PSG this question," he said in a report from Goal. "In other words, those who can afford to pay certain amounts."
Koulibaly and Allan Marques Loureiro are two top targets of clubs. De Laurentiis referred to these teams as "buzzards" who are trying to pull some strings to get the two players at a bargain.
"I see many buzzards on the transfers market," De Laurentiis said. "You know who they are, they seem to be waiting to swoop in, but we have impenetrable armor and they won't get what they want or at the prices they want."
Between the two, however, De Laurentiis is aware that Koulibaly may be as good as gone if the asking price for the Senegal player is met. As mentioned in a previous post, Gli Azzurri is seeking roughly $91 million for Koulibaly. This is already a lowered rate compared to their original asking price of $117 million.
"Kalidou is a great person, I would be sad to lose him - but there is a time for everything, even to move apart," De Laurentiis said.
Of the teams mentioned, Manchester City appears to be the team likely to take in Koulibaly. Former captain Richard Dunne feels that Koulibaly would be a proper addition to the Sky Blues who needs a leader to replace Vincent Kompany.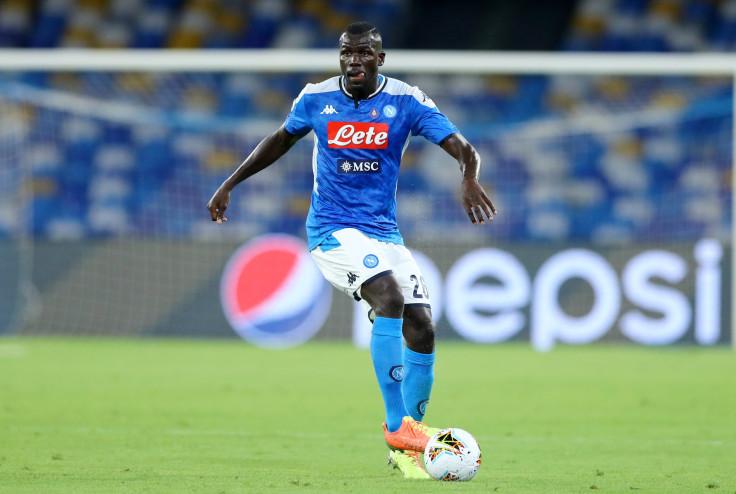 "They have spoken about Koulibaly for a while and they are looking for a leader, they are looking for someone to replace Vincent Kompany. It's been a problem when Vince was here and he was injured, they missed a center-back of that style," Dunne said to Sky Sports.
© Copyright IBTimes 2023. All rights reserved.