Nashville Predators, Craig Smith Agree On 5-Year, $21.25M Deal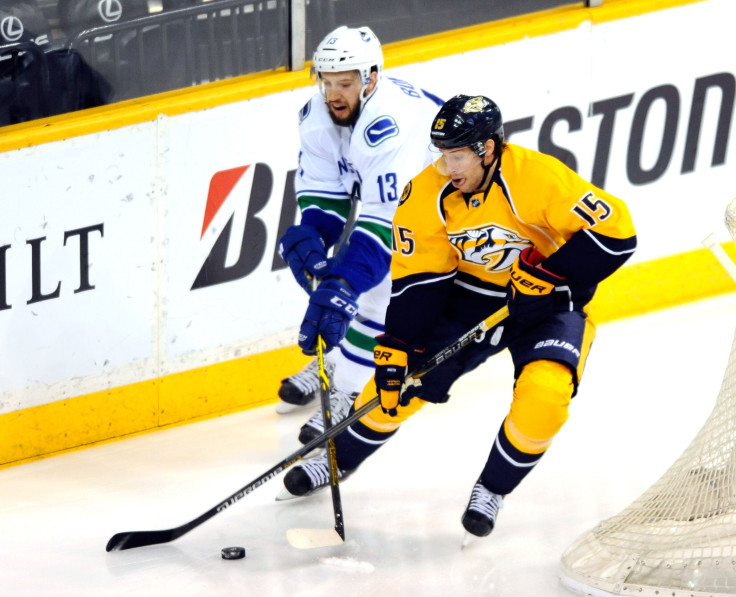 The Nashville Predators are re-signing one of the key guys in their postseason run last season. David Poile, the team's president of hockey operations and general manager, announced Monday that they have signed forward Craig Smith to a five-year deal worth $21.25 million.
On Sunday, there were reports that Smith and the Predators were far apart on their contract negotiations and might need arbitration. That wasn't necessary a day later as both parties agreed to give the five-year right winger an annual salary of $4.25 million, making him one of the top five Predators with the highest salary on the yearly average.
"As evidenced by his back-to-back 20-goal seasons and performance in the 2015 Stanley Cup Playoffs, Craig Smith is an integral part of our team's young core and we are pleased to have agreed on a long-term contract that both parties are comfortable with," Poile said in an official press release. "With Craig's durability, work ethic and intensity, we see him continuing the build on his recent production and be a valuable contributor to our offensive attack for the next five seasons."
Smith was a valuable contributor in the Predators' campaign in the last two seasons. The 25-year-old from Madison, Wisconsin, had 44 points (23 goals and 21 assists) in 2014-2015 season and 52 points (24 goals and 28 assists) in the 2013-2014 season.
In the team's recent postseason appearance, Smith had five points (two goals and three assists) in six games against eventual Stanley Cup champions Chicago Blackhawks.
© Copyright IBTimes 2023. All rights reserved.