NBA All-Star Game 2017: East, West Starting Lineup Predictions, Latest Voting Totals For New Orleans Showcase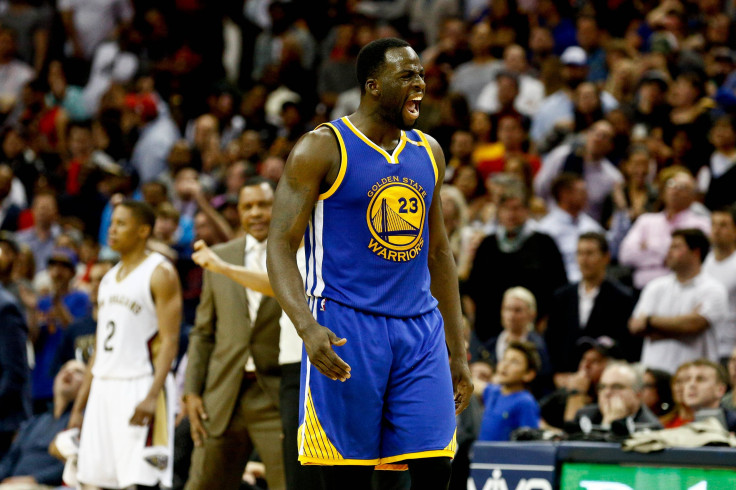 The starting lineups for the 2017 NBA All-Star Game will be announced this week. Unless the player and media vote have a huge impact, some deserving players may not start in New Orleans the night of Feb. 19.
The latest voting results, released last week with the final tallies coming Thursday, show fans have mostly gotten it right this year, but there are some major oversights. Currently, it appears fans are mostly rewarding players on winning teams.
The current starting lineup for the Eastern Conference features the Cleveland Cavaliers' dominant trio of LeBron James, Kevin Love and Kyrie Irving, while over in the Western Conference the Golden State Warriors could also feature three members of their starting lineup: Stephen Curry, Kevin Durant and Zaza Pachulia.
Pachulia, like the Chicago Bulls' Dwyane Wade in the East, is keeping a more deserving player out of the starting lineup. Pachulia is a serviceable center but certainly not a superstar, but he is blowing away his frontcourt competition by more than 200,000 votes and is a real threat to keep one of his more accomplished teammates out of the starting line-up. The Warriors' Draymond Green and Klay Thompson, along with Anthony Davis of the New Orleans Pelicans, may miss out on being a starter.
With the players and media members accounting for 25 percent each of the final vote, it's possible to predict just how the starting lineups will shake out Thursday night.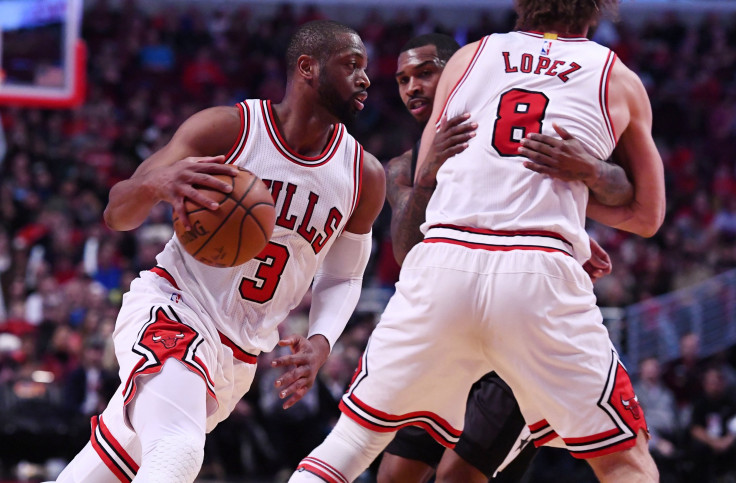 Eastern Conference
G Kyrie Irving, Cavaliers: 971,362
G Dwyane Wade, Bulls: 514,866
F LeBron James, Cavaliers: 1,066,147
F Giannis Antetokounmpo, Bucks: 963,110
F Kevin Love, Cavaliers: 473,328
In contention: DeMar DeRozan, Raptors (453,538), Isaiah Thomas, Celtics (401,671); Joel Embiid, Sixers (457,300), Jimmy Butler, Bulls (400,448)
Predictions: It's hard to argue with Cleveland's triumvirate making up the majority of the lineup, or the Greek Freak starting in his first ever All-Star game. But the well-liked Wade does complicate things, especially for players who revere his whole career and may want to honor him the same way fans did with Kobe Bryant in the West last year. But there's no denying DeRozan and Thomas have been far better guards in the East this season and they are on winning teams. Butler and Embiid appear unlikely to make the starting lineup, but the former has the strongest chance to make the roster as a reserve when the coaches make their picks. Expect the same for DeRozan and his teammate Kyle Lowry, as well as Thomas. Wade might be bumped out, but this starting five seems like a lock.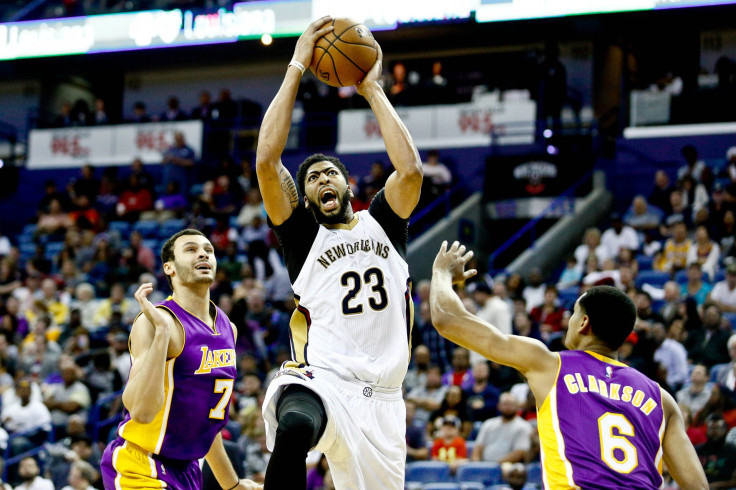 Western Conference
G Stephen Curry, Warriors: 990,390
G James Harden, Rockets: 961,685
F Kevin Durant, Warriors: 987,479
F Zaza Pachulia, Warriors: 823,376
F Kawhi Leonard, Spurs: 630,766
In contention: Russell Westbrook, Thunder (899,024), Klay Thompson, Warriors (555,430); Anthony Davis, Pelicans (567,201), Draymond Green, Warriors (464,319), DeMarcus Cousins, Kings (379,225)
Prediction: In this case, Pachulia isn't blocking the much more deserving Westbrook, but he is keeping out Green or Thompson. The Thunder's old trio (Durant, Harden, Westbrook) deserve to start, but with the rules calling for the selection of only two guards, it seems Westbrook is being left out because of Harden's ability to translate his ridiculous numbers into seven more wins for the Rockets than Westbrook has for the Thunder. Nevertheless, Westbrook is a lock to make the team, and so is Thompson, Green, Cousins and Davis. In a twist, look for the player and media vote to correct the fans and insert either Davis or Thompson in the West's starting five. The nod will probably go to Davis.
The official starting lineups will be announced at 7 p.m. EDT Thursday on TNT.
© Copyright IBTimes 2023. All rights reserved.