NBA All-Star Weekend Update: Slam Dunk Contest Underwhelms, Draws Mixed Reactions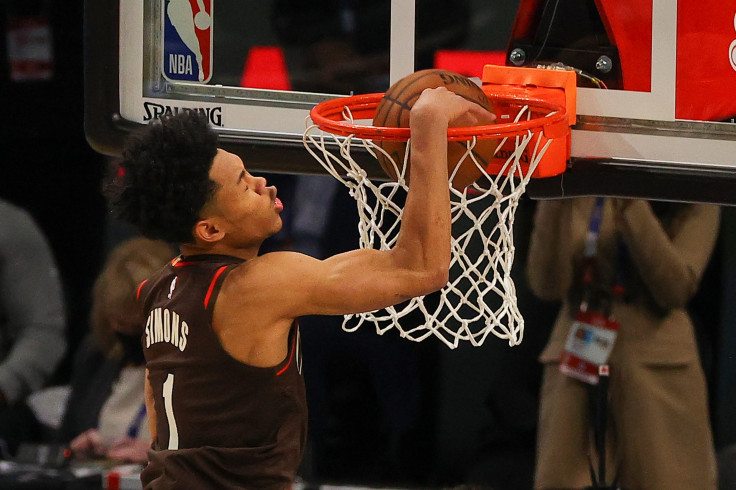 KEY POINTS
Jordan Clarkson and PJ Washington throw shade at the 2021 NBA Slam Dunk Contest
Simons becomes the first player from the Portland Trail Blazers to win the Slam Dunk Contest
Magic Johnson is among NBA icons who were unimpressed with the 2021 NBA Slam Dunk Contest
From the onset, most were not too excited about the 2021 NBA Slam Dunk Contest.
No notable names were participating and the side-event floundered. The reactions from greats like Earvin "Magic" Johnson hardly came as a surprise, one of many NBA personalities who were not impressed with this year's offering.
There were only three participants in the 2021 NBA Slam Dunk Contest. This includes eventual winner Anfernee Simons of the Portland Trail Blazers, Obi Toppin of the New York Knicks and Cassius Stanley of the Indiana Pacers.
Simons and Toppin were the last two men standing in the final.
In the end, it was the 21-year-old Blazers shooting guard who won via a vote of 3-2 over Toppin. For Simons, he becomes the first Trail Blazer to win the Slam Dunk contest.
His supposed final dunk was a self-lob where he tried to kiss the rim but came up short.
Though it showed his athleticism, it was not something new in the eyes of NBA fans who have followed the Slam Dunk competitions.
Despite the lean credentials of participants, there were a lot of NBA personalities who did not hide their disappointment on this year's NBA Slam Dunk competition. That included Johnson who posted on Twitter that this was not the most exciting Slam Dunk competition he has ever seen.
Others expressed their opinion as well. That included PJ Washington who thought that this year's competition would be better than what he saw.
Filipino-American Jordan Clarkson also threw shade differently. For the Utah Jazz guard, the Zach LaVine vs. Aaron Gordon remains the best contest in history.
Though they tried their best, it remains that most were clueless on what to expect. There was no telling if Toppin, Simons or even Stanley had something special prepared for the fans.
Unfortunately, nothing close to that came, and now most are hoping that the NBA can do better in the next Slam Dunk competitions.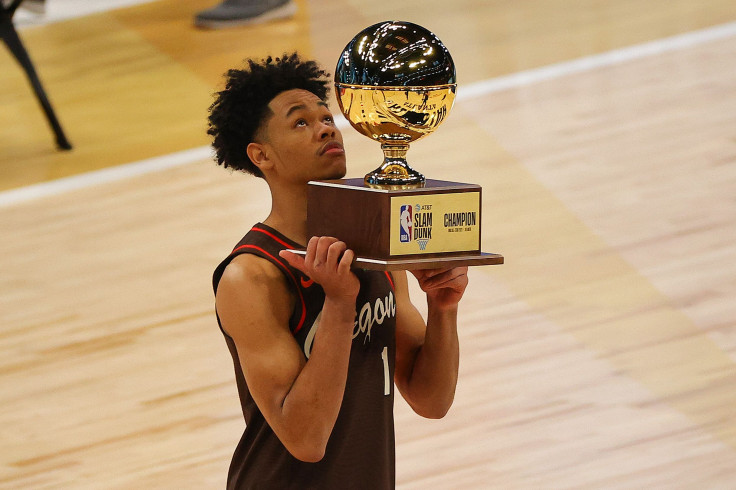 © Copyright IBTimes 2023. All rights reserved.