NBA: Atlanta Hawks To Focus On Outside Shooting Next Season, Looking To Add More Snipers
KEY POINTS
Atlanta Hawks looking to add more shooters
Coach Lloyd Pierce demands improvement from his shooters
Trae Young said he could take the 'best shooter' tag from Steph Curry in a year
Hawks All-Star point guard Trae Young has changed the landscape in Atlanta. Although his prolific display of offensive prowess still struggled to translate into wins in his second year, coach Lloyd Pierce and his staff are likely to lean towards building a team that will focus on the sophomore rising star's main arsenal – outside shooting.
Pierce told Chris Kirschner of The Athletic that floor spacing will be key for the Hawks moving forward. He cited that not only will he hunt for snipers possibly from other teams or the free-agent market, but he will also ask his resident shooters, including Young, to improve their efficiency from the perimeter.
"We need to add shooting and we need to improve shooting. A lot of that has to happen internally with all of our guys. Trae ended up at 36 percent. John (Collins)'s at 41 percent. De'Andre Hunter is at 35 or 36 percent. Kevin (Huerter) is at 38 percent. We need to add shooting as well. We need to add guys who give us the capability to continue to stretch the floor," the 43-year-old bench tactician said.
As a team, the Hawks shot a league's second-worst 33.4 percent from deep and tallied a 20-47 win-loss record – the second-worst in the East - before the NBA announced an emergency hiatus last month due to COVID-19.
Judging from how the team ran its offense this season, it is somehow clear that its course going to a system centered on perimeter shooting is inevitable.
Young is given the green light to shoot at will with no restrictions on the range he chooses to fire away, as evinced by his close to 10 attempts per game from beyond the arc. With such a license, the 21-year-old has developed the confidence to put monstrous numbers across his name. He averaged 29.6 points, 4.3 boards, and 9.3 assists while playing around 35 minutes of action in 60 games prior to the suspension.
It's needless to say that we have not seen the best from the young All-Star yet. In fact, his trust in himself is off the charts, per his response on The Big Podcast with Shaq, that he projects himself stealing the "best shooter in the NBA" tag from Stephen Curry in just a year.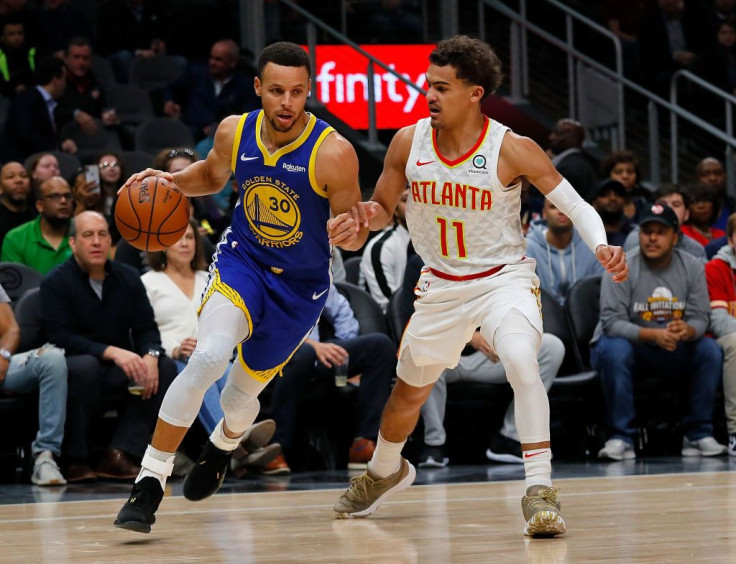 © Copyright IBTimes 2023. All rights reserved.