NBA: Coronavirus Being Used For Bigger Agenda, Says Denver Nuggets Forward
KEY POINTS
Nuggets' Michael Porter Jr. believes there is a bigger agenda behind the Coronavirus
Sports leagues, including the NBA, has taken a hit due to the COVID-19 scare
The United States continues to record a huge number of positive cases for COVID-19
Denver Nuggets forward Michael Porter Jr. believes there is a bigger scheme behind the worldwide health crisis that is COVID-19. The 22-year-old issued bold yet unverified claims about the Coronavirus, citing a conspiracy theory that the pandemic is being used for population control.
In a verified Snapchat Q & A post, the former 14th overall draft-pick shared his stand as a fan asked him: "Bro speak on this coronavirus being (overblown) to scare people into being controlled, (I know) you know about all that."
In his response, Porter blatantly expressed his belief about the "bigger agenda" being employed to control the growing number of people residing in the world.
"Personally, I think the coronavirus is being used obviously for a bigger agenda. It's being used for population control just in terms of being able to control the masses of people," he said.
"Because (of) this virus, the whole world is being controlled. You're required to wear masks and who knows what will happen when this vaccine comes out. You might have to have the vaccine in order to travel, that'd be crazy. I've never been vaccinated in my life, I've never had any shots or anything like that.
"It could get crazy, but it's definitely an agenda behind everything that's going on right now, and all you can do is sit back and watch what's going on and not get too emotionally involved. But it is a serious thing, it's a real thing, but yeah, this is being overblown."
Obviously, the pandemic has affected every aspect of living across the globe, including basketball and sports. Currently, the NBA is bracing for the restart of the 2020 season in the Orlando bubble following a four-month hiatus that is caused by the health threat.
As of the latest data from the World Health Organization, at least 16.3 million people have tested positive for COVID-19 worldwide with 650,000 recorded deaths. In the United States, over 4.2 million people have been reported to be positive with a 3.5% fatality rate. Just on Monday alone, the WHO recorded 63,968 positive cases of the virus in the country.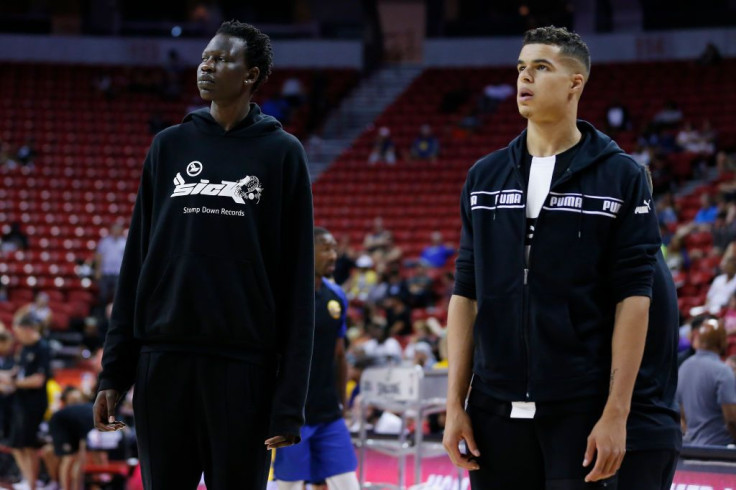 © Copyright IBTimes 2023. All rights reserved.