NBA Injury Report: Giannis Antetokounmpo, Trae Young Hurt As More Stars Miss Playoff Games
The injuries keep piling up in the 2021 NBA playoffs, and now the best player still vying for a championship faces the prospect of missing significant time. Two-time MVP Giannis Antetokounmpo left Tuesday's Game 4 of the Eastern Conference Finals with a knee injury and will be further evaluated Wednesday.
When Antetokounmpo went down, Trae Young was watching from the bench, sidelined with a bone bruise in his foot. With the Milwaukee Bucks and Atlanta Hawks tied at 2-2 and battling for a spot in the NBA Finals, the two superstars in the series are hurt and their statuses are uncertain.
The exact extent of Antetokounmpo's injury isn't yet known, but there appears to be pessimism regarding his status for the immediate future. The Bucks said Antetokounmpo hyperextended his knee when he landed after going up for a rebound. Antetokounmpo was on the ground for a few minutes and had to be helped off the court.
Atlanta routed Milwaukee 110-88 to tie up the series. The Hawks outscored the Bucks 48-36 after Antetokounmpo left the contest for good.
Injuries have been the No. 1 story of this year's postseason. If Antetokounmpo can't go in Game 5, 10 of the 22 All-Stars who reached the playoffs will have missed at least one game.
That number doesn't include LeBron James or Bradley Beal, who seemed to be less than 100% because of injuries they suffered in the regular season. Young didn't make the All-Star team but has proven to be among the league's most impactful players.
Denver Nuggets guard Jamal Murray tore his ACL a month before the playoffs started. Denver had been viewed as a potential title contender before Murray's season ended.
Milwaukee almost certainly wouldn't be in the conference finals if either James Harden or Kyrie Irving was able to stay healthy for the Brooklyn Nets in their second-round series. The Los Angeles Lakers had a 2-1 series lead over the Phoenix Suns in the first round before Anthony Davis injured his groin and was effectively lost for the rest of the Lakers' championship defense.
Phoenix has been the beneficiary of multiple key injuries. The Suns have a 3-2 series lead in the Western Conference Finals over the Los Angeles Clippers, who have been without Kawhi Leonard since the second round because of a knee injury. It appears unlikely that Leonard will return before the Finals.
When the playoffs conclude, it might be the healthiest — not the best — team that is left standing and wins the championship.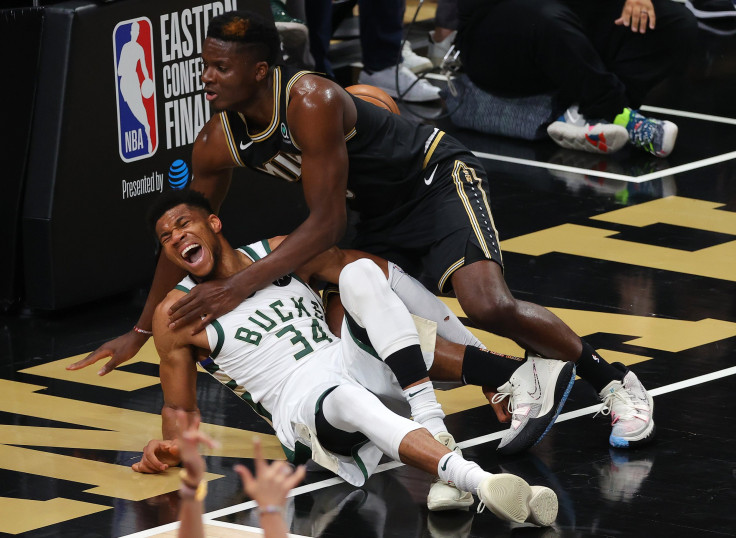 © Copyright IBTimes 2023. All rights reserved.